Hyper Scape: Ubisoft to Usher in A New Experience with Season 2
Published 10/02/2020, 2:27 PM EDT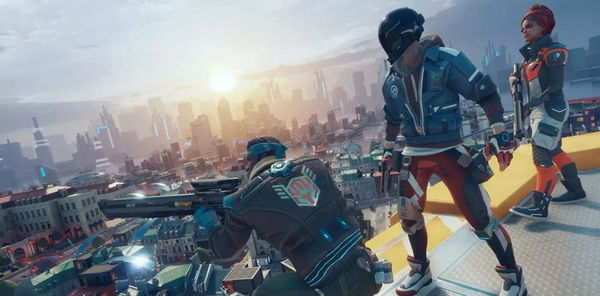 Ubisoft entered the ever so popular battle royale genre with Hyper Scape in July. The free-to-play game initially launched its open beta for PC. Later in August, the game underwent a full release for console platforms.
The initial response was overwhelming due to the fast-paced and futuristic gameplay on offer. However, Ubisoft's take on battle royale eventually fell short of expectations. The team is aware of the challenges they face. They remain committed to the cause and have vowed to take action.
Ubisoft recently confirmed the arrival of Hyper Scape Season 2, which will usher a range of new content and improvements. There are many exciting features for players to experience, from a brand new battle pass to seasonal game modes.
ADVERTISEMENT
Article continues below this ad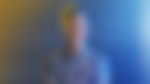 What Season 2 has in store for Hyper Scape
Hyper Scape Season 2 goes live on October 6 on PS4, Xbox One, and PC. A look at the Season 2 gameplay trailer showcases the gameplay elements and changes the new season will bring.
Join Hyper Scape Season 2, available October 6th on PC, PlayStation 4 and Xbox One!

In Season 2, we're introducing the all-new Atrax weapon, new seasonal game modes, a 100-tier Battle Pass with all-new cosmetic items, and more! pic.twitter.com/MvQPgopDuF

— Hyper Scape (@HyperScapeGame) October 1, 2020
For starters, a new weapon, Atrax, a landmark named Memorial, and game modes such as Crown Rush Duo and Floor is Lava, are coming. A new Hack will give players the ability to deploy Platforms, adding an extra dimension for movement. Meanwhile, the 100-tier battle pass will bring a range of fresh cosmetic items from Champion outfits to weapon visuals.
Players will receive a Daily Gift consisting of Battle Points or cosmetics, for logging in every day. The new update, known as The Aftermath, will also incorporate a ranking system to Hyper Scape. Based on their ten best matches, a player will be placed in either of the six tiers. They can grind their ranks from Bronze through to Silver, Gold, Platinum, Diamond, and Champion tiers. However, only matches played in the standard Crown Rush Squad mode will affect rank.
ADVERTISEMENT
Article continues below this ad
Ubisoft focused on a single goal
In a blog on Hyper Scape's website, Ubisoft expressed its primary goal to transform the battle royale into a game for everyone to play and enjoy. The developer underlined five fundamental pillars that will lay the foundation for the future of the game. Those pillars are combat comfort, onboarding, game modes, player goals, and cross-play.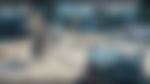 ADVERTISEMENT
Article continues below this ad
Moreover, the studio is also restructuring its development team into a cell-based format, with each pillar mentioned above having a dedicated dev cell. The restructure will facilitate individual groups with more autonomy and focus on future development plans.
Ubisoft has assured more frequent updates in Season 2 and intends to implement cross-play earlier than planned to address issues with lobby size. The developer is intent on delivering the game's full potential. Overall, Season 2 will focus on updating gameplay features and balance and improving the core experience of Hyper Scape.