Hyper Scape: Ubisoft's New Battle Royale Promises Verticality At Its Best
Published 07/03/2020, 3:06 PM EDT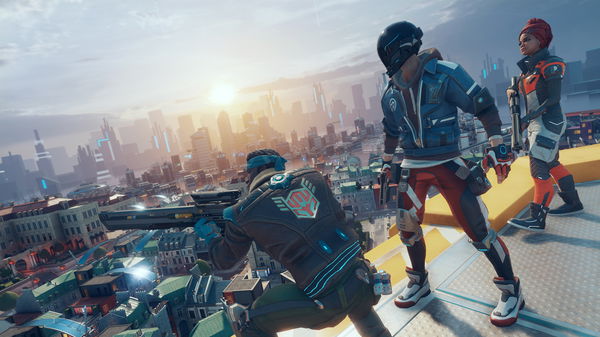 ---
---
The battle royale game mode has attracted hordes of fans over the years. A movement that was started by PUBG (Technically, the first battle Royale Game was Day Z: Battle Royale but the format shot to fame with PUBG) now has another addition to the list of Battle Royale games. Ubisoft unveiled its battle royale game called 'Hyper Scape' that will compete with the likes of Fortnite, PUBG, Apex Legends, and Call Of Duty Warzone
ADVERTISEMENT
Article continues below this ad
What is Hyper Scape?
Hyper Scape is a first-person shooter set in a futuristic urban city/map called 'Neo Arcadia'. Ubisoft wanted to create something that brought verticality and fast-paced combat together. And looks like they have managed to do a pretty good job at it. Your initial thought maybe that we didn't really need another battle royale game. But Ubisoft has managed to break the monotony and brought something new to the table.
ADVERTISEMENT
Article continues below this ad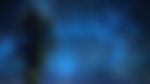 Gameplay
The game will have a variety of different modes and the battle royale will feature Solo and Squads of 3) for starters.
Like any other battle royale game, you will be able to drop at any location on the map through your personal 'pod'. You will start the game with a melee weapon and will have to quickly look for loot and weapons on the map.
You will find weapons and gear inside buildings and in supply crates located in the maps. These crates emit a peculiar sound so you'll know when one is closeby. The movement is pretty fast-paced wherein you can climb structures, leap over obstacles/ buildings with the help of some trampoline-like things placed all over the map, and you can double-jump, too. Plus, there is no fall damage either so you don't have to worry if you missed a step and fell off a building.
Here is where things get interesting. You don't have different abilities or loadouts based on your character. But the game does have abilities that they call 'hacks'. There are weapons ranging from pistols and assault weapons to powerful energy blasters.
Hacks and Weapon upgrades
Coming back to the 'hacks' in the game. These are abilities you can find all over the map at random spots. Once picked up, each of these will grant you a special ability like teleportation or constructing a wall out of nowhere. These abilities will serve for offense, defense and movement purposes. You can also swap your hacks anytime you want, depending on your strategy.
Unlike other games, you do not need to find weapon attachments here. If you find the same weapon as the one you're holding, you can simply pick it up fuse the two to upgrade it. The same can be done with the hacks, too.
Respawning
Unlike other battle royale games, you cannot revive a 'knocked down' teammate. If the enemy inflicts 100% damage, you simply die and become an echo. Now here's where it gets interesting. As an echo, you can run around the map without being seen and scot the way ahead for your team. When an enemy dies, a restore point appears in that place where you can be brought back from the echo world. As an echo, you can also tag enemies, scout buildings before your teammates can rush in but you cannot break the barriers to enter them. Also, you may lose your weapons when you die, but you get to keep all the ammo.
ADVERTISEMENT
Article continues below this ad
Battle Events:
This is one of the most interesting features of the game. The game has a direct link to twitch where viewers can influence the events that take place in a match like the 'unlimited ammo event' or the 'zero-gravity event'. This could be a huge game-changer as spectators will be able to influence in-game decisions.
As the game progresses, specific zones in the map will start to 'decay' and you will have to make a run for it to the safe part of the map.
ADVERTISEMENT
Article continues below this ad
Players who last long enough will enter the 'Showdown' phase where a crown will spawn on the map. Once you pick it up, you have to survive for 45 seconds to win the round or just eliminate the remaining players. In any case, there are multiple strategies you can use here.
Hyper Scape made a really good first impression and we hope to see this game release soon.
Trending Stories