"I Am a Target" – Simone Biles Bashes International Gymnastics Federation for Devaluing Her Skills
Published 07/15/2021, 8:21 AM EDT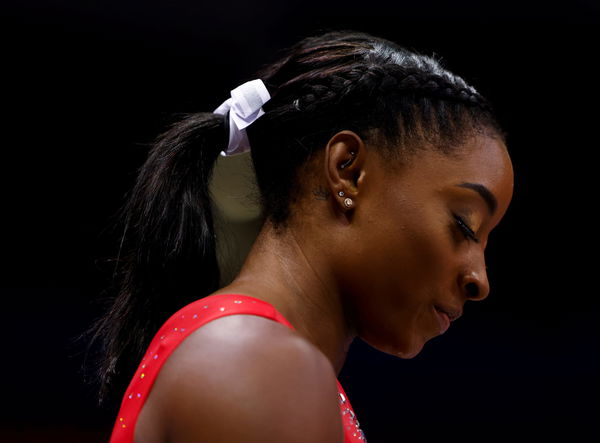 ---
---
There is no denying that Simone Biles is the greatest gymnast of all time. She can easily ace her routines that generally involve tough moves and that haven't been done before. And now Biles has again fired shots at the International Gymnastics Federation (FIG) for devaluing her routines and skills.
ADVERTISEMENT
Article continues below this ad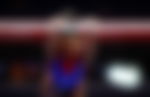 The most recent saga happened at the US Classics where again Biles was again deducted points despite the fact that she completed the Yurchenko double pike vault. That skill hasn't been done by any women in a competition, however, Biles was given a grade that was equal to many of the easier vaults. This was done because judges felt the skill was dangerous and hence she felt that the FIG has devalued her skills so that she can be closer to the rest.
ADVERTISEMENT
Article continues below this ad
"What can I do at this point. They're not gonna listen, they're a little bit older, they probably did like a layout or something in their Olympics so they don't quite get it," Biles said.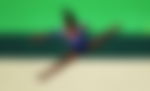 Simone Biles on her fight with the new directives of FIG
The first time Biles was deducted points was in the 2019 World Championships. There she performed a double-twisting, double somersault dismount off the balance beam. That is worth more than the 'H' the judges offered. In their reasoning, the FIG said that safety was the priority and hence they cut Biles's point. But many on Biles' side said that then there was no use in having points with 'I' and 'J' grade and that everybody will keep trying the same easier skills.
ADVERTISEMENT
Article continues below this ad
"I feel like I am a target and I have been for quite some years. I'm kind of breaking boundaries. And they're like 'Well, wait a minute! We need to change this real quick. What can we do?. So they devalue skills. It is what it is," Biles added.
FIG's points system gives grades in terms of A to J, with ascending difficulties. As Biles is the best at gymnastics, she usually has skills over the level 'H'. And hence many feel that FIG isn't valuing her skills correctly.
ADVERTISEMENT
Article continues below this ad
VIDEO: Allyson Felix and Simone Biles Have a Light-Hearted Moment on Instagram Live Before Tokyo Olympics 2020