"I am Going to Break His Shoulder":- Jon Jones Issues Warning to Israel Adesanya
Published 11/23/2019, 1:31 AM EST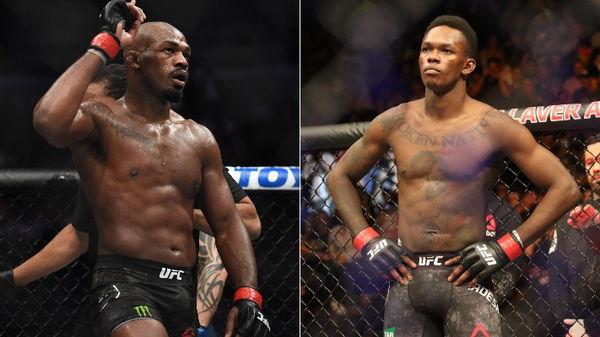 ---
---
Last night the UFC light heavyweight champion and the middleweight champion went to war, but not inside the octagon. The beef between Jon Jones and Israel Adesanya became more intense when these two traded jabs on twitter last night.
ADVERTISEMENT
Article continues below this ad
ADVERTISEMENT
Article continues below this ad
Replying to the above tweet, Jones replied:
"Be sure to tell your kids how I made my first million at age 23, let them know I accomplish records you never came close to. Let them know you had the chance to fight me but you didn't want to get Mayweather'd and decided to make an excuse. Bro I'm done replying to you."
Israel Adesanya has said repeatedly that he will fight Jones in 2021 after wiping out the middleweight division. However, Jones believes that that is an excuse to not fight him. Jones tweeted:
"Bro ur gaining some popularity, I've seen so many popular fighters come and go over these years. Statistically, we're nowhere on the same level, I'm going to start treating you that way. You get no more responses out of me until 2021, I'll be interested to hear your excuse then."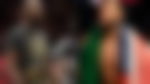 Although Jones vs Adesanya seems to be an inevitable fight at the moment, Jon Jones is going to defend his title against Dominick Reyes on Feb 18 next year. The beef with Adesanya has not made Jones lose his focus on his next target as he claims:
ADVERTISEMENT
Article continues below this ad
"Trust me, I'm focused on Dominic. It's honestly kind of fun playing with the newbie. I'm getting a sense for this corny New Zealand humor"
At this point, Jon Jones has not many exciting fights at the light heavyweight division. He was even leaning towards moving up to heavyweight division for super fights, but for the time being, he is still defending his title in 205. If the Daniel Cormier trilogy is not possible, arguably Jones vs Adesanya will be the biggest super fights Jones can get and the rivalry between these two champions is getting more and more tensed. Well, Jones claiming that he would break Adesanya's shoulder does nothing but justify that. Jones tweeted:
ADVERTISEMENT
Article continues below this ad
Israel Adesanya has become one of the biggest stars in UFC after his monumental victory over Robert Whittaker. Though there is no opponent announced for his next title defense, Yoel Romero seems to be the one who will be getting the next title shot in the absence of Paulo Costa due to injury.