"I'm Going to Keep on Doing It": Novak Djokovic on His Celebration in Front of Empty Stands
Published 08/26/2020, 1:49 AM EDT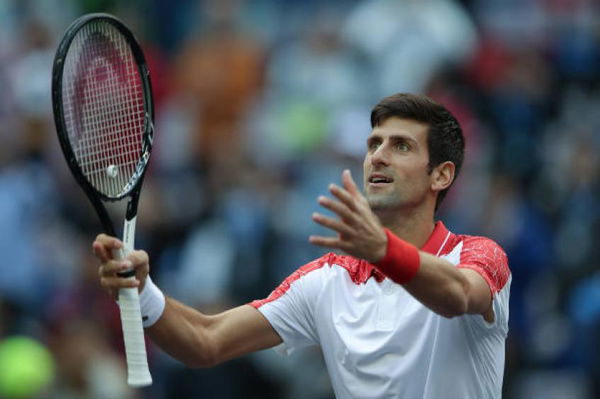 ---
---
Tennis fans who are missing the on-court action must be also missing the players' celebrations during and after the match. Several players like to involve fans in their post-match celebrations. One of them is Novak Djokovic, who went ahead with his usual post-match celebration, despite the stands being empty. The world number one later expressed that he is set to do this for every match.
ADVERTISEMENT
Article continues below this ad
Djokovic did his famous celebration after both his matches so far at the Western & Southern Open. After a tough opening match, he was in fine form in the second match on Tuesday. He won 6-2, 6-4 against Tennys Sandgren. After the match, the top seed said that the celebration keeps him grounded and reminds him to be grateful to his supporters.
ADVERTISEMENT
Article continues below this ad
The celebration is part of me, says Novak Djokovic
"Look, I'm going to keep on doing it because I just – I don't know. I think its part of the routine. It's part of also me paying a tribute and a thanks to that match and to the court and to that occasion," the Serbian superstar said after the win.
Novak Djokovic has had 79 singles titles in his career which include 17 Grand Slams. He believes that it is still important to thank the fans for every single match and victory and not take things for granted.
Tribute to fans supporting from home
ADVERTISEMENT
Article continues below this ad
"I try to be conscious of, you know, the opportunity to play and win and everything. You know, sometimes we take a lot of things for granted in life. And obviously I have been on the tour for so long. So you would think, well it's one match, who cares?" Djokovic continued.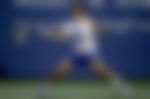 "But I try not to have that kind of mindset. So that celebration also grounds me, you know. Kind of centers me and makes me aware that I have to be also grateful to share the energy with whoever is on the court," the 33-year-old added.
ADVERTISEMENT
Article continues below this ad
He concluded by saying that his celebration after his two matches so far in New York was for all those fans watching from home. "You know, there is not many people. But there are a lot of people hopefully watching, and, you know, that's for them as well," the three-time US Open champion expressed.