After being suspended for many months, the WTA Tour has finally returned. The first event that was played was the Palermo Open and currently, the Prague Open is in progress. Canadian star Eugenie Bouchard has taken part in the event and she won her first match. Check out what she said after her win.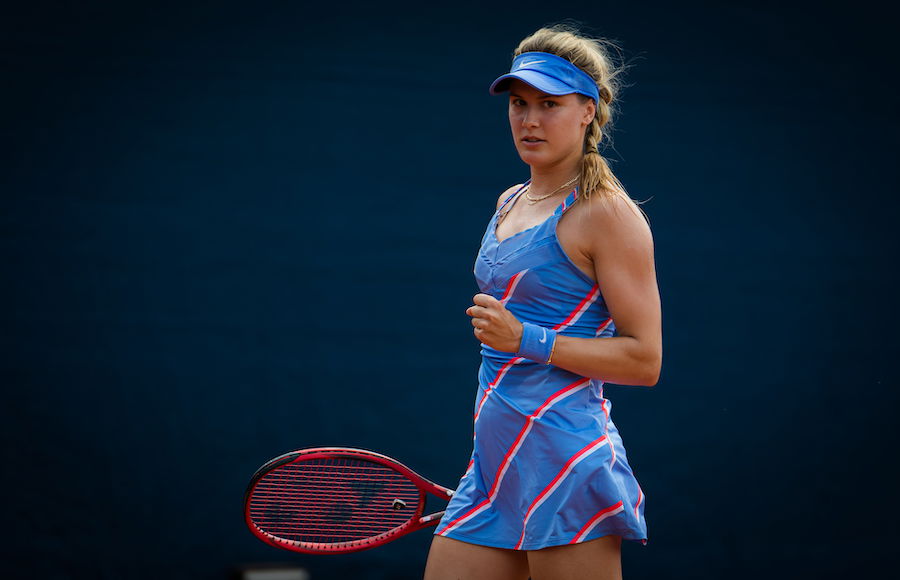 Eugenie Bouchard On Return To Tennis
At the Prague Open, Eugenie Bouchard convincingly defeated Veronika Kudermetova. Despite being the World No. 330, the Canadian managed to beat the 40th ranked player in her first match in a long time. After her win, she talked about how she feels about returning to tennis. She said,
"I'm so grateful to have a job and have this opportunity. You appreciate things more when they're taken from you. I didn't know what to expect in terms of my level, I played better than I expected. I just wanted to be there mentally no matter what."
Read More – Eugenie Bouchard makes a Ground-breaking Comeback at Prague Open 2020
Genie is clearly happy about returning to tennis and that is why she has decided not to play just the WTA Events. Recently, she made it clear that she wanted to play ITF events to improve her ranking and get as many matches as possible. In addition to that, she also said that it would help gain some confidence.
While it is great that Bouchard wants to play ITF events, one of the biggest questions fans will be asking is – is she going to play the 2020 US Open?
This is an event that has suffered many withdrawals over the past few weeks. Many players like Ashleigh Barty and Elina Svitolina pulled out of the event due to the pandemic. In addition to that, many other players are not sure about the event because of the strict restrictions.
Bouchard has not officially confirmed her participation at the tournament but hopefully, she will do it very soon. And more importantly, every single tennis fan will be hoping that she does very well at the event.
Source: Twitter @WTA_Insider