"I Am Unfortunate" – When Roger Federer Regretted Not Meeting Nelson Mandela
Published 05/29/2020, 4:55 AM EDT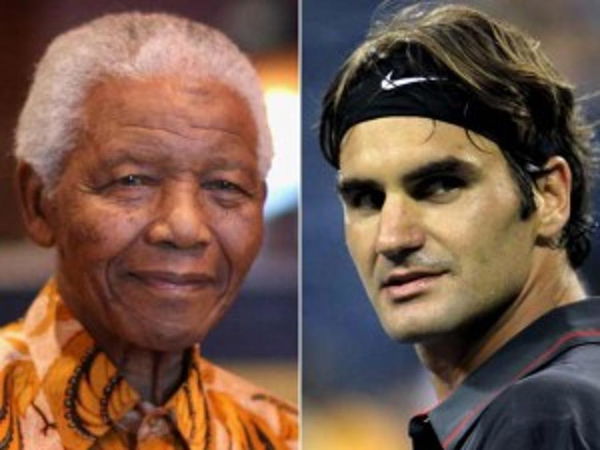 Swiss maestro Roger Federer has a connection with not just Switzerland but also South Africa as his mother is from there. And like any other person connected to the nation, he has a lot of respect for the great revolutionary Nelson Mandela. Check out what he said about him.
ADVERTISEMENT
Article continues below this ad
Roger Federer on Nelson Mandela
ADVERTISEMENT
Article continues below this ad
This year, the Laureus World Sports Awards is celebrating 20 years. And to celebrate it the right way, they posted a video of Roger Federer talking about their first patron – Nelson Mandela. In the video, he started off by saying,
"I am unfortunate I did not get the chance to meet Nelson Mandela. I didn't go back to South Africa for 10 years since I was last there is 2004. That would have been a good time to meet him but it did not happen."
The South African revolutionary sadly passed away in 2013 but he has never been forgotten as he changed the country for the better. Roger talked about this and said,
ADVERTISEMENT
Article continues below this ad
"I think he has been influential and inspiring on so many levels. My mum is from South Africa, I still have the South African passports so I feel very connected to the country. And he has changed the country in such a positive way and we can't be thankful enough for what he has done."
No one could ever do as much as Madiba did for South Africa but Roger has done a lot. And he has done it through the popular exhibition known as the Match For Africa. The money raised through this has been used to support educational and athletic programs for children in Africa. And it has been successful.
ADVERTISEMENT
Article continues below this ad
The most recent exhibition in this series, which featured Roger Federer playing Rafael Nadal, raised over $3.5 million. And, it also set a record for the most attendees at a tennis match as over 50,000 spectators present.
Nelson Mandela would be very proud of what Federer is doing and we can expect him to do more events like this in the future.