'I Begged and Begged' – 13-Year-Old Tokyo Olympics 2020 Bound Skateboarder Reveals Why She Chose Great Britain Over Japan
Published 07/18/2021, 9:03 AM EDT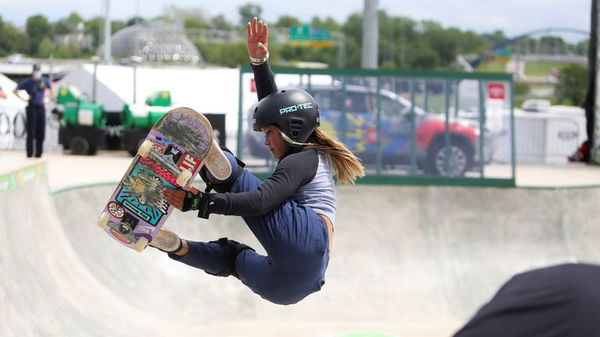 ---
---
Skateboarding is making its Olympic debut at Tokyo Olympics 2020. With it, there are several young Olympians coming through. 13-year-old Sky Brown is one of the prime suspects for the gold medal and she has an interesting story of choosing to represent Great Britain over Japan at the Olympics.
ADVERTISEMENT
Article continues below this ad
Brown was born to an English father and a Japanese mother but she currently resides in the US. However, given her mixed ethnicity, she was eligible to represent either Great Britain or Japan at the Olympics. Later, she chose Great Britain after Team GB created a no-pressure environment around her.
"'Come be on our team, there's no pressure, just get out there and have fun,'" Brown iterated what Team GB told her.
ADVERTISEMENT
Article continues below this ad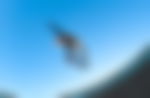 But obviously being a 13-year-old, she needed her parents' permission to participate. And it was a hard decision for them as Brown had barely entered her teenage years and had to travel alone to Tokyo, but after reinsurances from Team GB, they allowed her. But Brown says she had to 'beg' for it.
"My parents thought it would be too much pressure, so we weren't going to do it," Brown said. Then the 13-year-old revealed what happened after talks with Team GB, "That made my parents feel a little better. But I begged and begged."
Sky Brown confident ahead of Tokyo Olympics 2020
ADVERTISEMENT
Article continues below this ad
By choosing to represent Britain, Brown became the youngest ever British Olympian and broke a record that was set over 100 years ago. And as Skateboarding makes its debut, Sky is just pumped up to show everyone what the sport actually is.
"I'm not nervous. I'm just excited to show the world what skateboarding is really like. I was just skating and having fun. I wasn't trying to be good or a pro. I was just trying to learn new tricks. I didn't really think skateboarding was going to be in the Olympics," she said.
In a small career, Sky is ranked 3rd in the world and last year had to battle a horrific skull fracture as well. A medal in Tokyo could certainly place her in the history books.
ADVERTISEMENT
Article continues below this ad