"I can literally purchase the bank your house is being loaned out to"-Ninja Shuts Down Haters in Fortnite
Published 04/18/2020, 7:08 AM EDT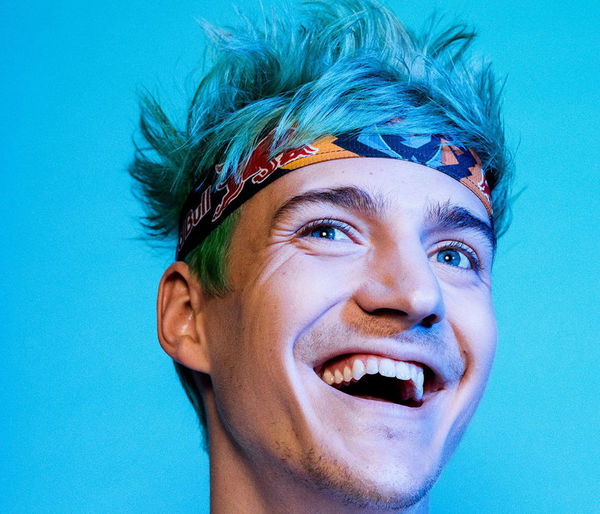 Fortnite released its latest update to make things interesting. Several pros came out with versions of their dissatisfaction, including SypherPK, Ninja, Nadeshot, DrLupo, CouRage, etc. The game deteriorated into a sorry state, and #ripfortnite was trending for a while. After the new update, the pros seem a bit relaxed, as the fun factor gradually comes back.
ADVERTISEMENT
Article continues below this ad
As a content creator, people look forward to the positive reviews, which would make them want to make more content. Just the other day, TimTheTatMan raised the same issue where people are mostly spreading hate in the gaming community. Ninja faced the same situation plenty of times before. Even now, it is the same old stuff, and this is not really helping anyone. Criticism should be constructive in nature and not blatant.
"Within the first two rounds, an insult about Mixer to me, or sh**talking about Fortnite"
ADVERTISEMENT
Article continues below this ad
ADVERTISEMENT
Article continues below this ad
This is becoming a recurring habit of fans and followers. Ninja says that it is more of a drag. The same things repeated every time to spread negativity. Ninja segregated three categories of these comments and insults. Primarily, it is either going to be an insult about Mixer (mostly because Ninja shifted to Mixer). Secondarily, it is either an insult to Fortnite or a personal dig, "you are trash." Finally, the last category includes a bit of publicity where they just drop their Twitch link.
While the third category seems like it's normal and absolutely okay, the first and second are just disgusting. It is quite common for streamers to change platforms. Nadeshot himself congratulated both Shroud and Ninja by saying, "the money is fuc**** worth it, bro." At the end of the day, it is all about sustenance. These gamers are also trying to make a better life for their family. Taking a sound money deal doesn't make these people hypocrites. 
ADVERTISEMENT
Article continues below this ad
"Dude, I can literally purchase the bank your house is being loaned out to."
The video uploaded by conrem (MrConRem) showed us how disgusted Ninja was. Out of frustration, Ninja claimed that he could purchase the house of these people who continually trash talk. Although these claims are quite impossible to reach, it does add insult to injury for these shit-posters.