"I Can't Stand Anyone of You" – Apex Legends Star Aceu Berates the Game's 'Braindead' Fan Base
Published 05/10/2021, 10:56 AM EDT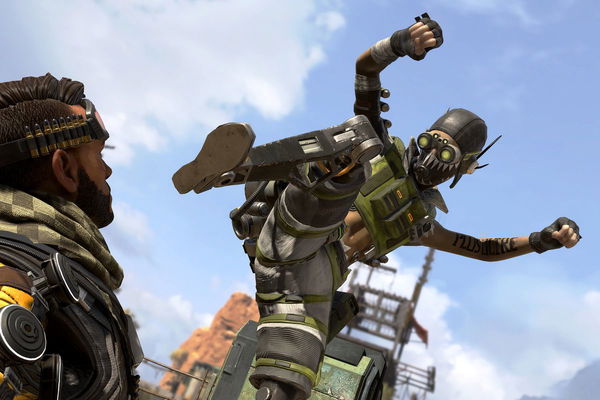 ---
---
Every popular game in the world has its own advantages and drawbacks. While fans may appreciate the large player base these titles have, it also comes with a lot of toxicity that a big part of the community often showcases. This dulls the experience of the player base of titles like Apex Legends, Call of Duty Warzone, Valorant, and many more.
ADVERTISEMENT
Article continues below this ad
One of the most celebrated creators from the world of Apex Legends is Aceu. The former NRG Pro player quit the game's competitive scene last year, and now he's streaming full time. Recently, during one of his streams, he had some things to get off his chest.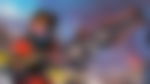 ADVERTISEMENT
Article continues below this ad
Apex Legends streamer Aceu goes off on the community
While streaming the new season of the game, Aceu ranted about the title's fan base. He called out the 'retarded' players who talk to him using his chat and stated that they knew nothing about the popular Battle Royale title. Along with that, he also mentioned that the fan base was braindead and vastly different from his days at CS: GO. Aceu started out as a pro CS: GO player, before he left it for the Respawn Entertainment developed title, and it looks like he's not a fan of the community at all.
"You guys are actually f****** retarded. Put it in sub mode, please. You guys do not know anything. I'd never read such a braindead chat until I came to Apex Legends and I saw the people who watch Apex Legends."
ADVERTISEMENT
Article continues below this ad
Aceu reveals that the community was the reason for his departure from competitive
During his rant, he also explained that the toxic community was a major reason behind his decision to quit competitive. He left the Esports scene in April 2020, to become a full-time streamer at NRG. For a while, he played other games on his stream, but recently, with the arrival of Season 9, he has played some Apex Legends games.
"I can't stand any of you guys. You want to know the reason I left? Because there's so many braindead f****** idiots that play this game."
ADVERTISEMENT
Article continues below this ad
It's pretty heartbreaking to see a talented player like Aceu leave the Esports scene. He excelled at two vastly different FPS titles, and it's a shame that fans won't get to see him on a pro stage soon. While games have their issues with toxic fanbases, rarely do players see a talent like this quit because of it. Many developers are trying their best to resolve these issues with bans and other measures, but it continues to grow. Hopefully, the gaming community can become a much better environment for fans to enjoy.
Trending Stories