"I Choose Novak Djokovic" – Horacio Zeballos Names Toughest Tennis Player
Published 04/11/2020, 2:50 PM EDT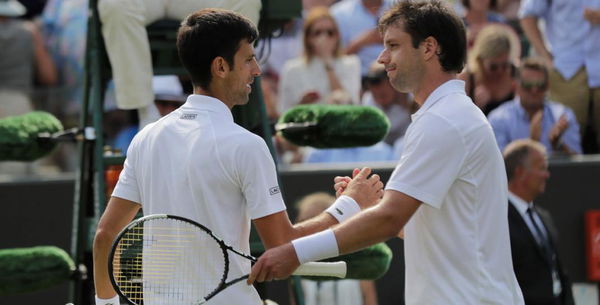 ---
---
When it comes to tennis, every person, be it a player or fan, has an opinion on who is the toughest player to beat in tennis. For the most part, you can expect them to choose between Roger Federer, Novak Djokovic, and Rafael Nadal. It is no different with Horacio Zeballos, who believes Djokovic t be the one.
ADVERTISEMENT
Article continues below this ad
Novak Djokovic is a tough man to beat, nobody can deny that. The peak form that he displayed during 2011 and 2015-2016 is near impossible to match, even for the other two members of the Big Three.
Having played Djokovic twice, on hard and grass, Zeballos was unable to win even a solitary set. Perhaps he could have fared a little better had they ever faced-off on clay. The Argentine is a clay specialist and has something very few can boast of- a win over the King of clay!
ADVERTISEMENT
Article continues below this ad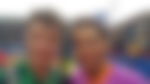 ADVERTISEMENT
Article continues below this ad
That's right, Zeballos has beaten Rafa on clay and more importantly, in a final. Back in 2013, Zeballos took home the ATP 250 title at the Chile Open.
Zeballos chooses Novak Djokovic
Coming back to the present, Zeballos recently answered one of the most frequently asked questions- who is the toughest man to beat in tennis? Take a look at what Horacio had to say.
ADVERTISEMENT
Article continues below this ad
"Without a doubt it is Djokovic. It is the most complete, the fastest and responds to the service with great ease. I think that against Roger it would be possible to give him more of a fight in some games. Nadal sometimes fluctuates in quality and intensity between surfaces, so I choose Novak. For me, I want Federer to play until he is 45 years old, he is unique. But technically I will stay with Djokovic. I think he will surpass Roger's records, but I hope he deceives me "
Clearly Zeballos loves Roger Federer a lot too, but there is little doubt who he believes to be the best tennis player.