"I Could Have Went Completely Blind"- Ninja Reveals Incredible Story
Published 07/23/2020, 7:49 AM EDT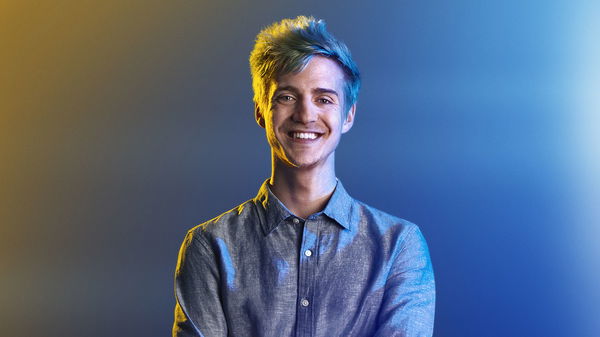 For those of you who think streaming is an easy job, it is not. It may look tempting because you think all you have to do is get a good setup, mic, camera and you're good to go. Playing games for entertainment is okay but streaming for longer exerts a lot of stress on your body. The streamers you follow so religiously stream for hours together almost daily and that is going to take a massive toll on their body. This usually goes unnoticed but it is what it is. Ninja shared one such story of how he almost went blind in one eye.
Ninja speaks about his injury
In a post on Instagram, he wrote
ADVERTISEMENT
Article continues below this ad
"A lot of people don't know that I'm almost completely blind in my right eye. A few years ago while streaming Destiny, I started getting a lot of eye pain…went into an eye doctor and discovered that my retina detached. Since that surgery and insane recovery, I've had multiple cataract surgeries and thank God everyday that I still have one good eye and a career. They told me I could have went completely blind in that eye when my retina detached. Take care of your bodies everyone 💙"
ADVERTISEMENT
Article continues below this ad
https://www.instagram.com/p/CC80LIXg_IT/
This post is not like any other random post mainly because it is sending us a message. Even if you are looking to make a career in streaming, taking care of your body is of utmost importance. Without which you won't be able to do anything in the first place.
ADVERTISEMENT
Article continues below this ad
In professional esports, pros usually face with injuries like the tennis elbow, carpal tunnel syndrome, and back pain. These usually occur due to long gaming sessions just sitting in one place. The best thing to do here is to take care of your body first and foremost and everything will fall in place eventually.
Ninja is currently deciding which platform should he exclusively stream for and we will have that announcement soon enough. So far, he has been streaming live on YouTube. Still, there is no official word on whether he has signed an exclusive deal for the same. His wife Jessica Blevins did mention that there was something to be announced soon but that was weeks ago. Ninja seems to be taking his own sweet time to make a decision. Until he makes one, stay tuned for more updates and take care!