"I designed half the maps for Call of Duty Advanced Warfare"- Dr Disrespect on Warzone Tournament Return
Published 03/11/2021, 12:46 PM EST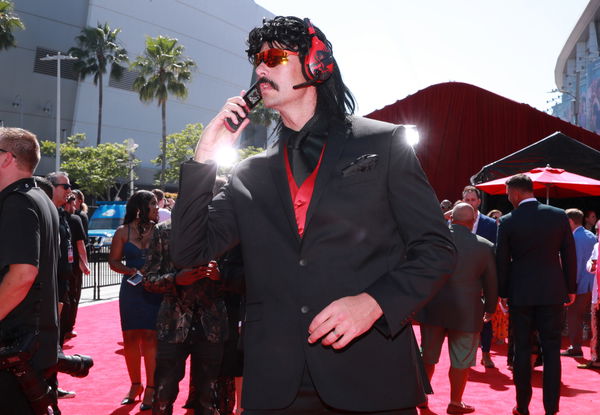 ---
---
In an unfortunate piece of news, Toronto Ultra had denied Dr Disrespect a spot in its 100K Call of Duty Warzone tournament. His teammate, ZLaner, broke the news to fans a few days ago during his live stream.
ADVERTISEMENT
Article continues below this ad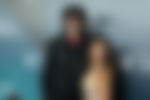 Many theories surrounded the 'Two Time' Warzone tournament ban. While some thought it was Twitch that restricted the YouTube streamer, many believed it could be Activision.
ADVERTISEMENT
Article continues below this ad
Doc's Twitch ban remains the popular narrative behind his restriction from such tournaments, but there is no official communication from any side. The fortunate news, however, is that this restriction is no longer valid for future Warzone tournaments.
Dr Disrespect gets the good news via a call on his flip phone
In a recent stream, Doc's chat asked him about his Toronto Ultra Warzone tournament ban. The Call of Duty veteran chose not to comment on the tournament in question. However, he still had some good news for his fans who would like to see him in future Call of Duty Warzone tournaments.
"Well, we are allowed to compete. Flip phone rang the other day; good news: We can compete in Warzone tournaments again. Why did they ever like not do it? I don't know, man." Doc was surprised at the decision to ban him from Call of Duty Warzone events. Previously, when Dr Disrespect took part in Vikkstar's tournament with Crimsix and Nadeshot, Twitch ended up updating its rules. Streamers could not feature others whom Twitch has suspended. Therefore, the organizers would have wanted to avoid a similar situation.
ALSO READ: Throwback to the Time Dr Disrespect Shook it Off to Taylor Swift
Doc has contributed massively to Call of Duty games
ADVERTISEMENT
Article continues below this ad
Dr Disrespect is probably only of the oldest and most loyal Call of Duty streamers to be in the spotlight currently. Not only has the 'Two Time' contributed to the franchise by streaming various titles, he was also a Call of Duty partner back in the day. Therefore, he has also created a lot of maps for the franchise.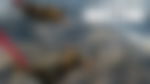 "I mean, I designed half the maps for Call of Duty Advanced Warfare. I really don't like to talk about myself. Solar, and now I won't get in the specifics of horizon and recovery inside of this huge volcanic eruption. I don't really wanna get into it."
ADVERTISEMENT
Article continues below this ad
Call of Duty's treatment of its most loyal creator, Dr Disrespect, seems a bit harsh. Doc is no longer a COD partner; however, this doesn't mean that the franchise would abandon him. The current events have been confusing for almost everyone who has been following them. At least, there is one positive takeaway from all of this, and that is – Dr Disrespect will drop into Verdansk and dominate future tournaments.