"I Don't Care"- Dr Disrespect Not a Fan of Among Us But Vows to Play With PewDiePie
Published 11/09/2020, 8:32 AM EST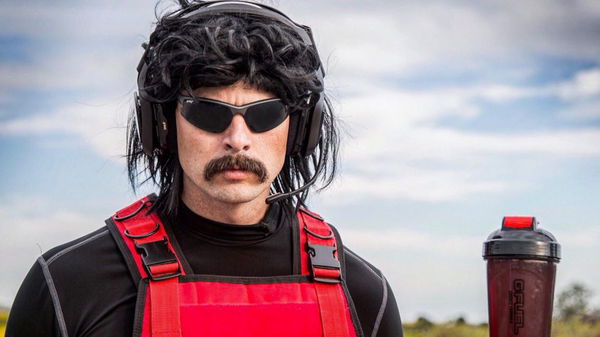 ---
---
Among Us is definitely one of the most streamed/played games at the moment. It blew up in popularity almost overnight and has managed to stay at the top ever since. Just about every big-name streamer, including Ninja, PewDiePie, Pokimane, Disguised Toast, etc. has played this game. Although, Dr Disrespect is still clueless about it as he mentioned on one of his latest broadcasts.
ADVERTISEMENT
Article continues below this ad
Dr Disrespect has always been inclined towards playing FPS games. He is great at Call of Duty Warzone and streams that most of the time. Although, his fans have repeatedly requested him to stream Among Us. Finally, Doc gave in to all these requests and addressed this question in a recent stream.
"You know one thing I always get all the time, 'When are you gonna play Among Us, doctor? I have never played it. I'll play with PewDiePie.'"
ADVERTISEMENT
Article continues below this ad
PewDiePie played Fall Guys with Doc before, and the duo had a lot of fun doing that. Seeing them play together again would be great considering they will be joined by a lot of other streamers as well. Dr Disrespect cannot watch Among Us for more than 10 seconds
ADVERTISEMENT
Article continues below this ad
Although Doc is not particularly excited about Among Us, he mentioned, "I don't even know what it's about, man. The first game, just throw me in. I mean we gotta at least try it one time. I literally can't watch people play it for longer than 10 seconds because I just don't care about it. But, I'll try it one time."
It seems that Doc isn't really fond of the game, even though most of the streaming community has been playing it. There is a possibility that he may even like it considering the streamers usually play with a full lobby. Obviously, if PewDiePie joins the lobby, there will be a lot of other streamers joining in as well.
ADVERTISEMENT
Article continues below this ad
Also Read: "I Don't Get It"- Following Pokimane and Disguised Toast, PewDiePie Takes Stand on Donations
Since his return to streaming, Doc has played a lot of different games to ensure that his brand continues to evolve on YouTube. Playing Among Us would be yet another push for him, as the game already has a separate fanbase. Doc will definitely try to bring his 'Violence, Speed, Momentum' to the game and will look to dominate it completely.
Trending Stories