"I don't even want drops" – ChocoTaco Hits Out At Valorant Devs For Favoritism
Published 04/11/2020, 2:35 PM EDT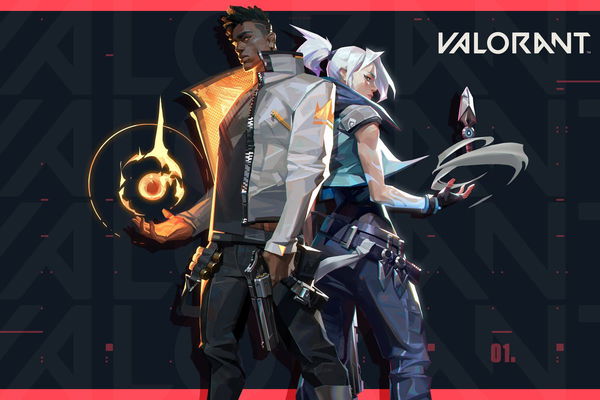 ---
---
Riot Games started tuning up their strategy with Valorant soon after the closed-beta release. Already, we have seen the first cheater caught and banned. While thousands of streamers, content creators and casual gamers are still waiting patiently for a key drop.
ADVERTISEMENT
Article continues below this ad
Are there plans to have drops available for all channels playing @PlayVALORANT? @RiotZiegler @RiotSuperCakes Currently there is an unfair competitive advantage for anyone that has drops. If the plan is to have ongoing drops, smaller streamers will be suppressed due to favoritism

— chocoTaco (@chocoTaco) April 10, 2020
ADVERTISEMENT
Article continues below this ad
Valorant closed-beta access was given to only a select few streamers, and this is problematic. The gaming community is like a tree, where each small element has a significant role to play. Riot Games unwittingly created a segregating factor by allowing access to a chosen few.
Why Is Choco Making A Claim?
Is it because he is not one of those able to play Valorant? Not at all. If you pay close attention to what he is saying here, you will see he has hit the bullseye. The crux of the problem remains in the fact that Riot Games have been stirring the gaming community as a marketing strategy. Nonetheless, the game would be much more open if the access gets shared with everyone. 
on the other hand Riot created a weird situation to begin with allowing only streamers who played the test event to get drops even after beta was released, meanwhile everyone including big esports leagues exploit Twitch's rebroadcast live system

may as well go for it

— Rod 'keydaddy' Breslau (@Slasher) April 11, 2020
ChocoTaco has a legit point here. Unfair competition is dividing the gaming community. Forcing people to sell their key drop for a lot of money. We cannot blame people for buying them either, as all they want to do is experience the game before others; it is natural.
It Is About Community Growth Not Favouritism
Taco was quite clear with his stance. People have literally spent 100 hours on stream without getting any drops. It is quite significant to expand to the community as a whole. The favoritism he is talking about here is quite evident. Less popular streamers and content creators denied access to the closed beta will only give the game a negative image. Although the game is free to play, in the world of content creation, you are only hot as long as it is relevant. 
ADVERTISEMENT
Article continues below this ad
I imagine enabling drops on (total guess) ~500 channels means more drops per channel than if you try to spread it across ~6000 channels streaming Valorant.

Let's say they allocate 50k one day.

50k ÷ 500 = 100 per channel
50k ÷ 6000 = 8.3 per channel

— Anne Munition (@AnneMunition) April 11, 2020
ADVERTISEMENT
Article continues below this ad
No one is going to see their content if it is old. The gaming community came to support Taco's vision. He is making pertinent points while other streamers did not address this situation yet. Anne Munition also did the math, and it seems entirely plausible. Now, all we can do is wait and expect Riot Games to come up with a solution to this situation.