"I Don't Have an Idol Just Want to Be Myself" – Daniil Medvedev
Published 03/21/2020, 6:30 PM EDT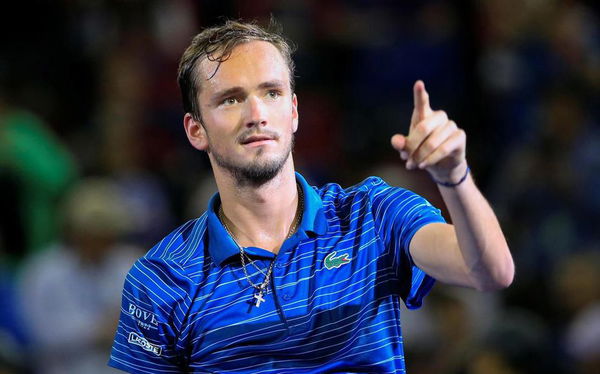 ---
---
For a few years now, the men's tennis has been waiting for a 'new Grand Slam champion.' The young ATP men are endeavoring to make their breakthroughs on the major courts. But each they are stopped by liege lords of tennis. One of the prominent names being Daniil Medvedev, who made it taxing for Rafael Nadal to pull off his 19th Slam title at US Open finals.
ADVERTISEMENT
Article continues below this ad
Post his phenomenal run in NYC, the Russian stunned the tennis world by reaching six-consecutive ATP finals. Like every success has an intriguing story attached to it, Medvedev also has one. The Moscow-born boy Daniil's family moved to France and he practiced all his tennis there.
Tennis lessons were not as smooth sailing as they were supposed to be. Rather stepping onto the court each day was a challenge for him. "There was always a little bit of a fight between my father and my mother. My mother wanted me to study more, which is why I was in school while playing tennis until I was 18," Daniil Medvedev told Behind The Racquet.
ADVERTISEMENT
Article continues below this ad
"I wouldn't do the right things" – Daniil Medvedev
As soon as he realized studying applied economics and commerce and was not his cup of tea, Medvedev dropped out of college and took up tennis as his full-time job.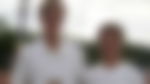 "There were many tough times before the help from the federation and sponsors when there wasn't enough money. There were matches where I lost and all I was thinking about was the extra 100 dollars I could've made. The toughest period for me was the switch from juniors to pros," he continued.
Every junior player dreams about turning a professional one day. But the transition to becoming a professional is the toughest road that one could ever come across. 
"I ended at 13 in the world in junior tennis. I started to quickly understand, after playing futures. Just how difficult it would be to get from 700 to 300 in the world," he said.
"You needed to save as much money as possible while trying to win five or six futures as quickly as possible. At the time I was lost, didn't know how to do that because there were so many other players trying to do the same thing."
Moving further, the lanky Russian revealed a heartfelt moment from his past, while he was ranked in the 700s column. "I remember talking to Bublik, playing a future thirty minutes away from where I lived in France. I was around 700 in the world and asked him, 'How do you even become 300, it seems impossible?' To this day he remembers that line and will joke when he sees me, 'Come on, how did we become 300?!'"
Entering the top-100 column
Medvedev's early days on the professional tour were definitely challenging, but his ingress into the top-100 bracket wasn't that demanding. He was at his best during the training hours, but off the courts, Daniil would forget his 'professional tennis player' status.
"Even after reaching the top 100 for the first time, I knew deep down I wasn't professional. When I was on court I would give 100%, but off the court, I wouldn't do the right things. I would go to bed late, play hours of PlayStation and just not worry about the small things," Daniil shared.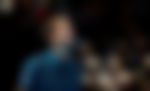 Tackling with the bitter comments from the surroundings, Medvedev's run to Chennai Open 2017 finals bestowed him World Number 65 ranking. That was the time he decided to devote himself to tennis and became a 'man on a mission.'
When Medvedev became serious
"From 70 to top 5 in the world was the jump where I really decided to dedicate everything to tennis. I wanted to finally find my limits. I know people say there are none, but I want to test myself and find mine. That was the moment for me." Medvedev reflected.
Paying no heed to the words of the external world, Medvedev progressed to do things in his own way. "I don't have any better answer on how I went from cramping in juniors to back to back titles as a professional. It always affects me when people judge without any thought. It is one thing to argue, but to think your opinion is the best never makes sense," he mentioned.
"There are always people that say that I shouldn't have done this or said this, but I can say whatever I want. They ask me 200 times but my answer will always be the same, I don't have an idol, just want to be myself."
"I try to keep my privacy during my time off the court" – Daniil Medvedev
ADVERTISEMENT
Article continues below this ad
Further, he pointed out the importance of dampening 'what others say.' Listening to himself and independently designing his own road map, aided Daniil Medvedev to create his own form of art on the canvas of tennis. 
"If you don't want to practice, don't practice. If you are happy where you are, do not let anyone tell you that you need to be better. This was the biggest push for me. The idea that I always wanted to be independent of others. It is always easier said than done," he said.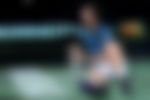 "To turn off your care from these comments takes time. I try to keep my privacy during my time off the court, which isn't easy. In this world, you 'hear' what everyone says about you and is thinking. If you get ten people in front of you there will be ten different opinions. There will always be someone who says, 'It has to be this way', but it really doesn't," former World Number four concluded.  
ADVERTISEMENT
Article continues below this ad