'I Don't Know What You're Doing"- Dr Disrespect on Esports Organizations Not Having a Valorant Roster
Published 03/19/2021, 10:12 AM EDT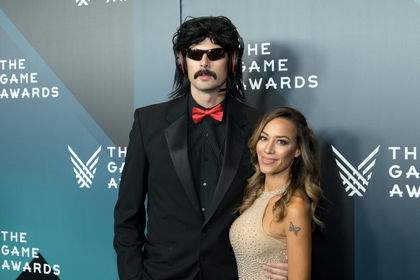 ---
---
Counter-Strike: Global Offensive has been an evergreen competitive shooter for almost a decade now. However, its popularity has been on the decline for the past few months. As an alternative, the gaming community has seen Riot's FPS game Valorant take over the competitive shooter space. As someone who has been grinding the game for some time now, Dr Disrespect had a few words to say about the rise of Valorant.
ADVERTISEMENT
Article continues below this ad 'Two Time' is a major part of the competitive Call of Duty seen. However, his newfound affinity towards Valorant has made fans wonder about Doc's future plans. Therefore, in a recent stream, a fan asked the streamer whether he plans to compete in the upcoming new FPS craze.
ADVERTISEMENT
Article continues below this ad
Doc did not talk about his own intentions. Instead, he joked away in sarcasm as he said, "yeah, my team and I have been scrimming every night, Jesus!"
READ MORE: WATCH: Dr Disrespect Gets a Hilarious Helium ACE in a Ranked Valorant Lobby
Valorant is a fresh scene, according to Dr Disrespect
Doc might not have any personal plans for Valorant, but he did have a few wise words for all the esports organizations out there. He feels that Riot's FPS is the perfect investment opportunity out there right now.
"It's the up-and-coming competitive shooter, right? That's already here. If I was a big investor, if I was an esports team tr organization that hasn't tapped into Valorant, I don't know what you're doing."
Coming from a person who has spent almost half his life around competitive FPS gaming, these are gold words. Still, fans are curious to know how serious Doc is about his own advice.
Will Doc invest in a Valorant roster?
ADVERTISEMENT
Article continues below this ad
The Call of Duty veteran has often teased owning a Call of Duty League team in the past few months. He had also gotten a jersey made for his 'upcoming' team. Naturally, with all his recent sponsorship deals, including the one with FanDuel, Doc is also a potential investor.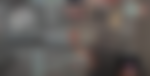 Getting a seat in the CDL, at least for the next couple of years, is close to impossible. Therefore, with all the popularity around Valorant, and the official majors, such as the Valorant Champions Tour, it would be a perfect investment opportunity for Doc himself.
ADVERTISEMENT
Article continues below this ad
Dr Disrespect owning a Valorant roster is just a call from his flip phone away. He already has 100 Thieves Hiko on his speed dial and can get many more given his influence in the industry.