"I Don't Know Why That Would Happen"- Ludwig Reacts to Twitch Banning Disguised Toast
Published 04/25/2021, 11:47 AM EDT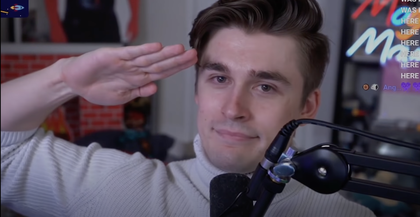 ---
---
Twitch recently handed Disguised Toast a temporary ban from streaming on the website due to 'Unmoderated Hateful Content'. While Twitch is not his full-time gig, the suspension still ended up shocking most of his fans. Moreover, his ban also surprised many of his friends, including Ryang Higa, Scarra, and Ludwig.
ADVERTISEMENT
Article continues below this ad
Ludwig Ahgren went live moments after Toast ended his stream. In fact, Toast even hosted Lud after he went off. Surprisingly, a few hours into his live stream, Ahgren received news that Twitch has banned his dear friend. Busy trying to get a stuffed Pokémon, the streamer instantly pulled up Toast's channel to verify the news.
To his utter surprise, the news was indeed true, and Ludwig seemed baffled. The Twitch streamer couldn't wrap his head around the fact that Toast had raided his stream just a while ago, and now he received a suspension. This was still before Toast took to Twitter to talk about his Twitch ban. Therefore, Ahgren was trying to figure out the reason behind said ban.
ADVERTISEMENT
Article continues below this ad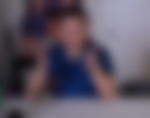 Ludwig is upset he can't play with Disguised Toast for a while
One of the biggest disappointments that comes after Toast's recent ban is the fact that he cannot stream with most of his friends. Naturally, this long list of friends also includes Ludwig, thus explaining his reaction to the news.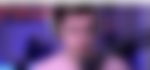 "He just did a just chatting stream, right? How did he get banned? Yeah, he was literally hosting me. I don't know why that would happen…The biggest problem with Toast being banned, if it's any long term, is that then people can't play with him."
Many fans tried to speculate why Toast could have received a Twitch ban during a 'Just Chatting' stream. Even after Twitch detailed his ban through an email, even the Facebook streamer is unsure of the reason behind his ban.
ALSO READ: All Hail Ludwig Ahgren! The New King of Twitch
Toast did not get a DMCA strike
While guessing why Twitch could have banned Toast, Ludwig's chat felt it could be a DMCA strike for using copyrighted content. However, Ludwig instantly rubbished the idea explaining how DMCA strikes take much longer to process.
ADVERTISEMENT
Article continues below this ad
"I can't imagine it was DMCA. DMCA usually has a longer turnaround time than that chat; it's not a 12-hour thing. Usually, it takes like a bit. You also have to think it's the weekend, right. So like, which copyright holder on the weekend saw something got flagged, told Twitch about it, and Twitch banned immediately?
Ludwig was right in dismissing this opinion as Toast shared a screenshot of the email he got from Twitch. He believes it was an old YouTube clip of himself that earned him the ban. The clip featured a toxic player who used slurs at Toast, and the streamer was careless enough to look over it.
ADVERTISEMENT
Article continues below this ad
Regardless, fans can still see Toast stream on Facebook, and he will be back to playing with friends as soon as his ban is lifted.