"Don't Really Identify Our System As SBMM"- Apex Legends Developer Explains How Matchmaking Works
Published 11/09/2020, 6:31 AM EST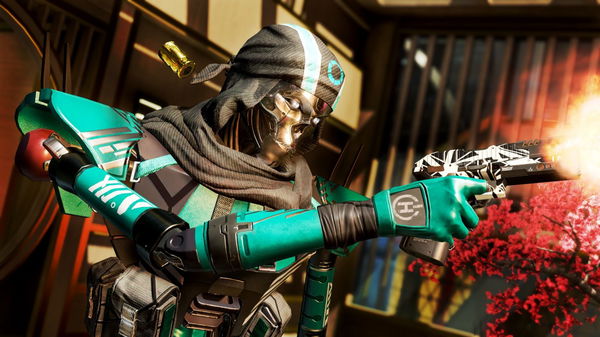 ---
---
Skill Based Matchmaking is a topic that has been the center of debate since forever. Fans have always argued about how this particular system is or isn't beneficial for multiplayer games. Additionally, this system has also made its way into battle royale games, which has only added fuel to the SBMM fire. Similarly, Apex Legends also has its own system, but a developer thinks that it is not exactly SBMM.
ADVERTISEMENT
Article continues below this ad
In a Reddit AMA session, Apex Legends developers responded to several fan questions.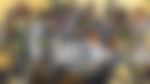 ADVERTISEMENT
Article continues below this ad
Apex's SBMM system is very different from other games
A lot of them were centered on the recent battle pass changes that had gotten the community all riled up. Although, one of the questions that intrigued everyone was about the SBMM algorithm in the game. A fan was eager to know how the SBMM algorithm worked, and the developer gladly obliged.
"As a game that requires 60 people to play, we prioritize making matches quickly over creating "the perfect match." This is mostly noticeable in small regions or late night sessions. (this is why I don't really identify our system as "SBMM") This is why you'll see some variance in who is in your match.
"We assume you'd rather play a match than sit in a queue for 10 minutes. This goes for Ranked, too. We wait longer to make more fair matches here, but eventually we want all our players to actually play, so will merge ranks to start a game. To be fair, I don't think this system is flawless and we are discussing improvements."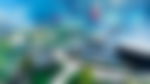 From what the developer mentioned, it seems that the system is more focused on finding a match for players rather than making them wait longer to find players with the same level of skill. This seems a little off considering it goes completely against the SBMM rules. He also admitted that the system is in dire need of an upgrade which is a good sign.
Interestingly, he didn't share all the details about how the system works. This could very well be because he thinks the system is exploitable if players try 'hard enough'. One of the most common ways players use to get around SBMM is by purposely tanking their K/D ratio. This eventually matches them into easier lobbies where they don't have to worry about sweating in every match.
Apex Legends developers keep changing the SBMM system regularly
Next, he also mentioned how the developers keep tweaking the system from time to time.
"It also changes often! We can make tweaks on the back end relatively quickly and we don't broadcast those tweaks. Sometimes we are running a test to see if a particular tweak to the math makes players play longer, or lowers queue times, etc. We don't broadcast changes so that our tests can be untainted. Typical experiment guidelines. Caustic approved."
It is clear that no matter what the developers do, there cannot be a perfect system. Hence, they resort to making minor tweaks from time-to-time to keep things up-to-date.
ADVERTISEMENT
Article continues below this ad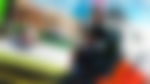 One of the most common complaints about SBMM is that players don't want to sweat in public lobbies. The developer also addressed this saying, "A common comment I see is that players don't want to sweat in pubs, but they also don't want to get steamrolled in pubs.
"You can't have both. If you have VERY tight skill based matchmaking, you'll have sweaty matches because it's like a mirror match fight-yourself boss fight. If you have no skill based matchmaking, you might get some free kills, but someone is going to be MUCH better than you in that lobby and you will get steamrolled swifty."
ADVERTISEMENT
Article continues below this ad
The original question was about how the algorithm works, but it seems the developer found a way to not reveal it and still explain it to the fans. The studio has been quite guarded about the system since the game's inception. Nevertheless, this was an informative interaction, considering fans got to understand the developers' views about the matchmaking.
Clearly, they too think like the fans and will hopefully come up with a more robust system in the near future.