I Don't See Myself as Disabled: Billy Monger
Published 12/23/2018, 3:22 AM EST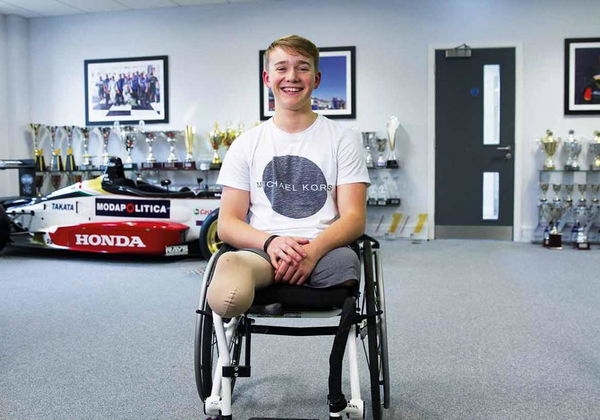 ---
---
Billy Monger is still intent on becoming a Formula 1 world champion – just 20 months after the horror smash that almost ended his life.
ADVERTISEMENT
Article continues below this ad
The 120mph crash in a Formula 4 race at Donnington Park in April 2017 led to a double-leg amputation.
ADVERTISEMENT
Article continues below this ad
His collision with a stationary vehicle just days before his 18th birthday was the gravest blow imaginable.
But the teenager known as Billy Whizz wasted no time in getting back behind the wheel – and defying stratospheric odds.
By March 2018 he was back competing in the British F3 Championship and showing the kind of flare that makes him British motorsport's brightest young talent since five-time F1 champion, Lewis Hamilton.
And now Monger is looking to 2019 as the year he can make the breakthrough into the big time.
"Depending on whether I can raise the budget, I would like to race in Europe in the (Formula) 3," he says.
"That for me is the next step on the way to F1 and it's a great way for me to test myself against the best.
"That's what I want to do and we're getting there. We need to raise a crazy amount, something like €1m.
"Motorsport is expensive and I've got to this stage through hard-work and that's not going to stop now. I'll keep going and I'll make it work."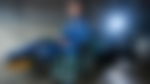 There had been talk of Monger targeting the Le Mans 24-hour race in 2020.
But that now looks to be on the back-burner as Monger continues to progress at lightning speed in single-seater racing.
"Single-seat at the minute is the way I want to go," he says.
"This year has really opened my eyes up to what I can achieve – not how easy it's going to be but how it is going to be down to me as a driver.
"That's my main focus."
Monger has coped with everything thrown at him since an accident that not only changed his career but also turned his life upside down.
A winner at the 2017 Mirror Pride of Sport awards in partnership with TSB, Billy Monger won the Helen Rollason award at the 2018 Sports Personality of the Year awards last week.
And his progress behind the wheel has been matched by the huge strides he has taken away from the car since the crash.
"Everything I do is getting slowly back to normal," he says.
"I'm just finding new ways of doing the same things that I used to do before.
ADVERTISEMENT
Article continues below this ad
"I don't see myself as disabled – I see myself as an able-bodied person who does stuff differently.
"That's the way I look at it. Disability can at times seem like a harsh term, and I don't think it's quite right.
"I'm just really trying to push myself to show that what I've been through and what other people have been through shouldn't stop people from trying to achieve their dreams.
ADVERTISEMENT
Article continues below this ad
"If I can do it then what excuse do people without disabilities have?"