'I Don't Think I've Gotten as Much Sleep as Usual'- Sykkuno Provides an Update on His Move to Las Vegas
Published 01/18/2021, 4:31 AM EST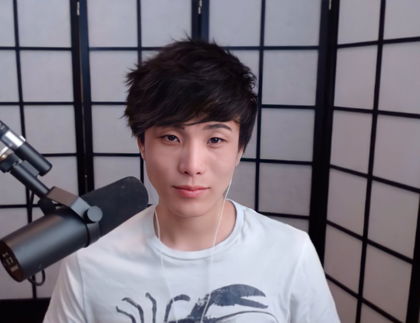 ---
---
Popular streamer Sykkuno recently announced a short break from streaming as he was moving to Las Vegas. He has been one of the most popular Among Us streamers since the game's launch and shot to fame with his impeccable skill in the game.
ADVERTISEMENT
Article continues below this ad
Now, in a recent stream, Sykkuno opened up about his move to Vegas and the progress on how things are being set up there.
moving to las vegas! ill be back on streams soon!!

— Sykkuno (@Sykkuno) January 15, 2021
ADVERTISEMENT
Article continues below this ad
His fans gave him a warm welcome as he returned to Twitch for a short stream. Additionally, they also bombarded him with questions regarding his move. Obviously, Sykkuno obliged and answered all possible questions about his move to 'Sin City'.
Sykkuno answers questions about his move to Las Vegas
During the stream, he started by saying, "So if you didn't already know, I moved recently (to las Vegas). I have my computer mostly set up but the desk I have is not the best. I'm going to work on getting some better ones or a better one"
Interestingly, fans also asked him questions about the 'bed situation' at his new place. Sykkuno was visibly surprised by this which prompted him to say, "Where did you guys hear about that? Who is leaking all this information?"
Obviously, it wasn't like a huge leak, but he went on to explain the situation as requested.
Apparently, his parents were helping him move to this place, so he had to get two beds to accommodate everyone. However, his sisters were also visiting him. Hence, Sykkuno volunteered to sleep on the floor and gave them the bed.
He also mentioned how he slept in the closet as it didn't have windows and also because he has a very bad sleep schedule. The move to Vegas has definitely been tiring for the streamer
ADVERTISEMENT
Article continues below this ad
He also said, "I don't think I've gotten as much sleep as usual, but here I am streaming again. I got the computer setup, the desk is a little scuffed, but it's working okay."
Clearly, his move to Vegas has been tiring, which explains the short break from streaming. He also clarified that he will be alone and that his family is just there to help him get settled into his new place.
Sykkuno will definitely be back to streaming full time once he manages to set everything up. This move was certainly a little surprising considering there were rumors about him joining OTV last year.
ADVERTISEMENT
Article continues below this ad
However, it seems that idea is no longer in the picture. Hopefully, everyone's favorite Among Us streamer will be back in action soon and will also possibly give his fans a tour of his new place.