"I Feel Like I Can Go Pro" – Dr Disrespect on His Newfound Love for Valorant
Published 02/18/2021, 6:31 AM EST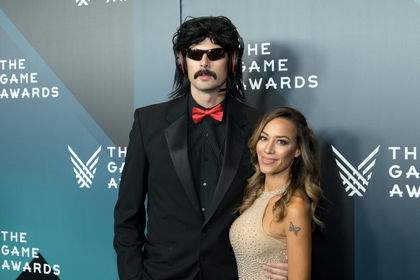 ---
---
Valorant has a newfound lover in Dr Disrespect, the two-time back-to-back blockbuster video game champion. Taking frequent breaks from Warzone, Doc has spent his spare time playing Riot's FPS game. Following a couple of weeks of practice, he feels ready to get the highest achievement in the game.
ADVERTISEMENT
Article continues below this ad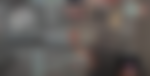 Doc has begun his Radiant climb, pursuing the highest rank in the game. So far, the 'Two Time' has only reached bronze. However, he has been on the grind for the past few streams. Looking at him go, Radiant doesn't seem too far away.
ADVERTISEMENT
Article continues below this ad
Doc already feels he has tapped into the matrix of the game and can read opponents easily. There is nothing in his way, and he is ready to go pro.
ALSO READ: Dr Disrespect Reveals his Memoir; Available for Pre Orders
100 Thieves Hiko loved watching Dr Disrespect play Valorant
While Dr Disrespect was destroying his opponents, getting 3ks, 4ks, and even aces, he whipped out his flip phone. Apparently, it was the 100 Thieves Valorant pro Hiko on the other end, watching Doc tap into the matrix. The 'Two Time' loves some appreciation, and the grin on his face after Hiko's call spoke a thousand words. The call only made Doc try harder. As soon as he kept the phone down, he was ready to land those headshots with the Marshal or the Sheriff. One by one, the champ routed through his opponents, who were no match for him.
From his gameplay, it seems like Doc already possesses the skills of a Radiant player. His aim, prediction, and use of abilities are far better than the normal Valorant player. Watching Doc tap people through smoke, or even pre-fire, feels so smooth.
Doc might set a Valorant record
ADVERTISEMENT
Article continues below this ad
While there are no records of the shortest time taken to reach Radiant rank, Doc feels he could break it even if it existed. Given his win-rate and his grind, it almost feels achievable.
Doc doesn't shy away from taking up fights. He also knows when to hold back and wait for opponents to mess up. Clearly, Dr Disrespect has years' worth of experience in reading players.
"You guys are about to be taken on an adventure in terms of just absolute domination and improvement in Valorant from the Two Time like you have never seen before."
ADVERTISEMENT
Article continues below this ad
ALSO READ: After Rogue Company, Dr DisRespect Might Design a Valorant Map