"I Hate It for Him, I Think He Lost It" – Kyle Busch Refutes Austin Dillon's Claims and Blames Him for Stage 1 Wreck
Published 03/26/2022, 11:06 AM EDT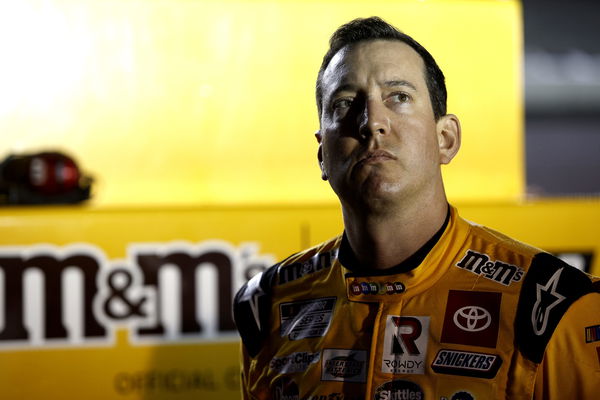 Kyle Busch and Austin Dillon had a little incident on the Atlanta Motor Speedway race. Of course, as we all know, both of their races ended sooner than they wanted it to. The incident happened in Stage 1 after the restart with just 5 laps left of the stage.
ADVERTISEMENT
Article continues below this ad
ADVERTISEMENT
Article continues below this ad
Dillon ran 3rd with the No. 18 on his right bumped going into Turn 4 on the outside lane. And, the pair hadn't cleared the pit road, which is when Busch's push got the No.3 Chevy loose, launching into the outside wall.
WATCH THIS STORY: Legendary US Stars Michael Phelps and Shaun White Try Out New Sport After Retirement
With left with nowhere else to go, he saw himself running into the will with Austin Dillon. And, both cars slid down the stretch, crossing the finish line sideways.
Austin Dillon blames Kyle Busch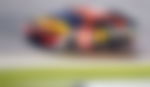 Austin Dillon didn't shy away from pointing his finger at Kyle Busch as the man who ended his race early.
"No, I was in the gas wide open, and the 18 was pushing us on the left rear from what I saw," Dillon said when asked if he checked up on Turn 4. "Got me loose and took us both out of the race. It didn't help that the other two cars were coming up the track, so it took some air off the nose, but he's already got me turned right there."
Kyle Busch doesn't buy Austin Dillon's Claims
Kyle Busch denied he caused the crash. In fact, he said that "I hate it for him, I think he lost it".
ADVERTISEMENT
Article continues below this ad
He then added, "I think the air changed in front of him and he wasn't ready for the air change that happened and then he got loose, and then I touched him." 
He then refuted Dillon's claim that he pushed him. "I certainly wouldn't have pushed through the corner. I'm smarter than that, better than that. Wasn't trying to push anyone else, any other part of the day, through the corner, wasn't the time in the day to be pushing. We're not even to the first stage yet so."
ADVERTISEMENT
Article continues below this ad
All in all, it is definitely sad for both the drivers, how their race ended so early. Although, the question remains. Who was responsible for the wreck? Was it Kyle Busch? Or, Austin Dillon caused it? I will let you decide that.