"I hate this f**king game"- Ninja's Disdain With Fortnite Grows
Published 04/25/2020, 5:01 PM EDT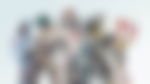 ---
---
Tyler Blevins, popularly recognized as Ninja, is one of the world's topmost streamers. Previously he was on Twitch, but now he has switched to Mixer. Like every streamer out there, he is also currently trying out Valorant. Ninja expressed his disgust on April 24th when he felt like playing Fortnite after he finished his Valorant stream.
ADVERTISEMENT
Article continues below this ad
Although Ninja has criticized Fortnite in the past about several things, this one seems serious. We have seen other streamers mentioning how the game is not fun anymore. We have also seen the gaming community debate about aim-assist on controllers.
However, this issue of heavy snipers and miniguns has plagued the game for too long. Pros are tired of the game, literally handing over the dynamics to unworthy players. The claim might seem false, but it is a fact. 
ADVERTISEMENT
Article continues below this ad
Is Fortnite Trying To Be More Accommodating?
It is one thing to be accommodating, and it is entirely another thing to spawn OP guns. Some guns out there do not require any skill whatsoever. The game puts them there just for players to abuse them as much as they can.
Ninja lost his cool when he was killed by someone who was not even on the same skill level as him. "Let me tell you the two guns that never should have returned to this game, heavy snipers and miniguns." 
Even Tfue showed his discontent towards these guns being in the game. He also went on to say, "I would rather just die from a missile, coming from the sky." It was not enough for Tfue though, he added, "Fortnite is hands-down the most unfair game I've played in my fucking life."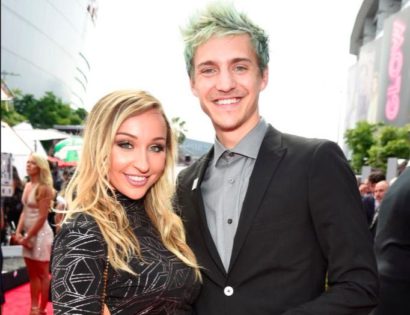 ADVERTISEMENT
Article continues below this ad
Why Is Everyone Unhappy With The Guns?
Ninja, Bugha, Tfue, SypherPK, DrLupo all the big names have expressed how Fortnite has completely lost its flavor. Recently the game has become too competitive, and with hand-me-down OP guns, it becomes difficult at every level. 
Ninja was playing with SypherPK, and he explained how the game is being unreasonable. "I hate this f**king game…Sypher has 150 shield, gets heavy sniped from 200 meters away, gets knocked. The second guy, heavy snipes him, thirsts him; he's dead. Launchpad over to me, minigun spray – it's just so bad, that's not fun."  
ADVERTISEMENT
Article continues below this ad
The fact remains whether Epic Games will make some tweaks and changes to these factors affecting the game.