"I Have Been Replaced by Nick Kyrgios": Serena Williams Reacts to Venus' New Partnership at Wimbledon Championships 2021
Published 07/03/2021, 1:06 PM EDT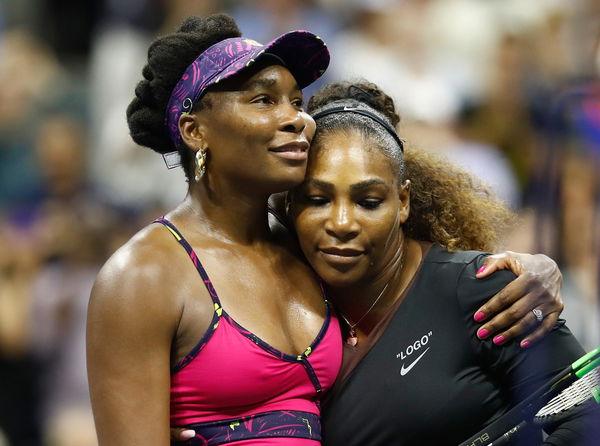 ---
---
The partnership of Nick Kyrgios and Venus Williams starred at Wimbledon Championships 2021. The duo won their first match as mixed doubles partners and the whole world was in awe of their on-court chemistry. As they have been good on the court, they have been on fire off-court on social media. And now Serena Williams has joined the party.
ADVERTISEMENT
Article continues below this ad
At first, Serena Williams posted an Instagram story, sharing Nick Kyrgios' photo with Venus as they won their mixed doubles match. In the story, Serena wrote that she had been replaced by Kyrgios as Venus' doubles partner. Notably, Serena and Venus have won 14 Grand Slams together. "Looks like I have been replaced by Nick Kyrgios," Serena posted.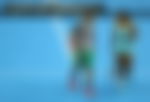 Serena Williams excited to see Venus and Kyrgios playing together at Wimbledon
ADVERTISEMENT
Article continues below this ad
Then later on the same photo, Serena commented as well. Her excitement was clearly visible with her first comment: "This is AMAZINGGGGGGGGGGGGGGGGGGGGGGGGG." But then Serena exercised her humor bone and again commented: "Can I get in on this, I'm only working with one leg though…" Serena had earlier exited Wimbledon after injuring her right knee in her first-round match.
Venus also commented on the post: "thanks for carrying me." And Kyrgios returned the favor," Haha, don't be silly!!!" This isn't the first time, Kyrgios and Venus have had a candid conversation. Since they were announced as a team, they have been lighting up social media with these moments.
Venus and Kyrgios both had angry outbursts in their mixed doubles match. However, they had many moments where they shared a laugh as well. On the scoreboard, they had taken the first set but were pegged back in the second. However, they complimented each other and picked up the win.
ADVERTISEMENT
Article continues below this ad
"When a point is done, she completely moves on. She doesn't dwell on anything that's happened in the past. I guess that's what's helped her have so much success. That's why she's such a great champion." Kyrgios said.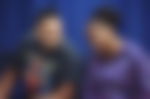 It is brilliant to see the Williams sisters and Kyrgios associated in some way. The sisters are legends and Kyrgios himself is a great entertainer, so it has certainly made Wimbledon's return even more memorable.
ADVERTISEMENT
Article continues below this ad