"I Have Been Suffering": Rafael Nadal Raises Serious Concerns Ahead of Australian Open 2021
Published 02/06/2021, 11:57 PM CST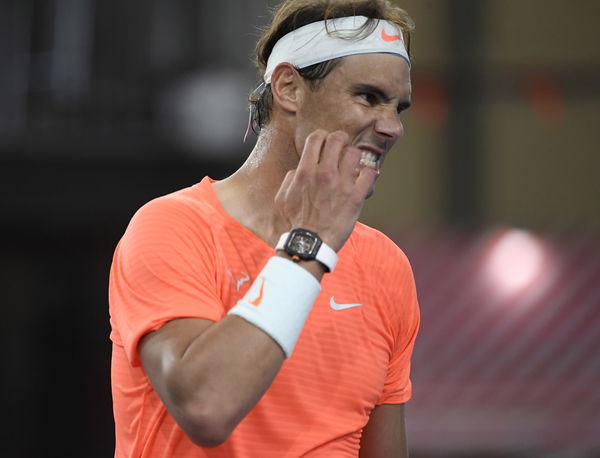 ---
---
World No.2 Rafael Nadal is having serious injury troubles just before the Australian Open 2021. With not much match practice ahead of the Grand Slam and the injury threat looming, nothing much positive is coming from the Nadal camp.
ADVERTISEMENT
Article continues below this ad
In his press conference, Nadal revealed that since arriving in Australia he has been dealing with his lower back injury. But as of now, the thought of withdrawing from Australian Open 2021 has not crossed his mind.
"For the past 15 days, I have been suffering…I'm doing everything possible to be ready for it that's all I can say," Nadal said.
ADVERTISEMENT
Article continues below this ad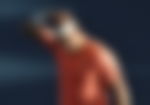 It is almost certain that Nadal will start his first-round match well below his 100%. And with not much practice under his belt, it will surely be Nadal's toughest time in Australia.
"It's difficult to play with freedom of movements today. Let's hope the situation keeps improving.
Rafael Nadal struggling with no positivity
With no tennis and an injury-filled quarantine, Nadal is struggling without any positivity. He has been trying to practice, but all in vain.
"All positive feelings that I had two weeks ago have disappeared…I have not been able to practice the right way."
What Nadal is suffering from is a lower back injury. It was thought of as a niggle but has aggravated since then. A few days back, in a piece of good news for fans, Nadal was back on the tennis court practicing. But now it looks like he hasn't made much progress with his back.
ADVERTISEMENT
Article continues below this ad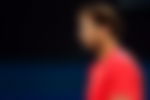 Nadal couldn't take part in Spain's run at the ATP Cup 2021. With Nadal, Spain was one of the favorites for the ATP Cup, but they were stopped in their tracks without Rafa, by Italy. It isn't hard to imagine what the scenario would have been had Nadal played a part in the group stages and the semifinal match.
Nadal will now play Laslo Đere in the first round of the Aussie Open on Tuesday.
ADVERTISEMENT
Article continues below this ad