"I Have Heart Palpitations": Johanna Konta Gives a Shocking Update on Her Health
Published 11/27/2021, 9:12 AM EST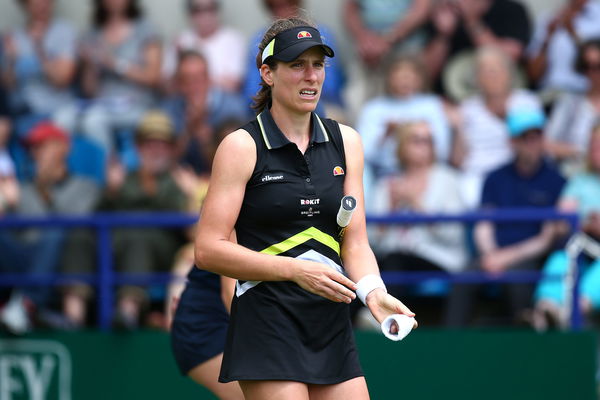 Tennis player Johanna Konta has been one of the most stand-out players in British tennis. However, unfortunately, Konta has been facing issues regarding her health in recent years. She has been dealing with problems that have been affecting her heart. 
The 30-year-old player has been having heart palpitations. Due to that, Johanna Konta has been feeling dizzy and not being able to feel up to her usual self. The tennis player has been dealing with this problem for the past few years. It has not happened regularly, but does take a toll. 
ADVERTISEMENT
Article continues below this ad
The Wimbledon semifinalist spoke about this topic and stated, "I have heart palpitations sometimes. Basically, my heartbeat quickens for no reason. I feel a little dizzy. I just needed to see the doctor and the physio to see where he was. It was very, very high. The first time this happened was in Birmingham in 2017; the second time was in Beijing in 2018."
(Quotes translated using Google translate)
Johanna Konta is optimistic about the future
ADVERTISEMENT
Article continues below this ad
Lately, Konta has been facing this problem more often than before. She remembered an instance when she was home in London and that was when she dealt with it last. Although she feels normal usually, there are times when she does feel stressed due to the palpitations.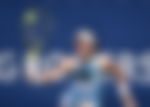 Despite the obvious pressure that such a circumstance would create, Konta has maintained a positive outlook about the situation. She added, "It's unfortunate that this has happened to me now twice in the last three months. But that does not indicate that it will resume at this frequency. I have had every heart test imaginable, and my heart is doing very well. Obviously, it is not ideal. It is probably not going to happen. reproduce before … a year. I'm not worried, no."  
ADVERTISEMENT
Article continues below this ad
Coming to tennis, this year, she did not compete at the Wimbledon Championships and the Olympics because she had contracted Covid-19. It has been an unfortunate year for Konta health-wise, but it's great to see the 30-year-old remain positive in her outlook. We hope she can make a safe and healthy return to Tour as soon as possible. 
Watch this story: The Journey of Roger Federer to the Elite Billionaire's Club