"I Just Feel Robbed" – When Serena Williams Called A Chair Umpire Anti-Serena
Published 05/19/2020, 2:04 PM EDT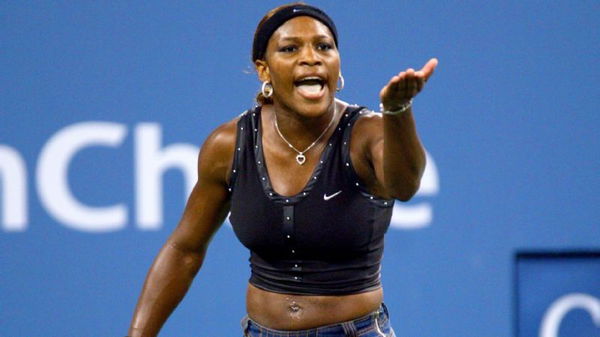 ---
---
The early 2000s were very important in tennis history because of the emergence of some of the biggest legends of the game. On the women's side, Venus and Serena Williams were making waves, while on the men's side it was Roger Federer.
ADVERTISEMENT
Article continues below this ad
Serena and Venus had dominated the period between 1999 and 2003. They won ten Grand Slams between them with Serena getting six and Venus four titles. They played each other in six of these Major finals.
However, 2004 would prove to be a disastrous year for the Williams sisters. Both of them would finish with zero Grand Slams by the end of the year. The US Open quarter-finals were the final nail in the coffin as Serena Williams lost to Jennifer Capriati 2-6, 6-4, 6-4 in the quarter-finals. Venus had already lost in the fourth round to Lindsay Davenport. However, Serena's match was marred with some controversies.
ADVERTISEMENT
Article continues below this ad
Know More – Serena Williams Reveals Her Unusual Allergy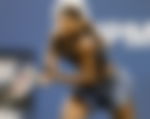 What happened during the match of Serena Williams? 
The American legend, Serena Williams, had numerous scuffles with the Portuguese chair umpire Mariana Alves during the match. Alves' made a crucial error in the first game of the third set when Williams hit a backhand, which landed well inside the line. Alves, however, called the point in favor of Capriati. This led to a heated altercation between Serena and the umpire. The player believed that there had been an over-rule.
There were further close calls in the final game which led to more controversies. Even the Hawkeye feature was involved with many questioning the technology. However, Serena knew that it was her game that lost her the match.
"I don't need to see the replay. I know my shots. Not only was it in, it wasn't even near the line," said Williams, who couldn't defend her 2002 Open title because of left knee surgery that forced her to miss eight months. "But I'm not making excuses. I didn't lose because of that. I probably should have closed her out in the second set."
She then went on to give Capriati credit for the win.
"I don't want to make excuses and say I lost because the umpire cheated me. It's not why I lost, I lost because I didn't play right and you've got to give credit to Jennifer."
Know More – Serena To Step Into New Venture With Shailene Woodley And Mayim Bialik
ADVERTISEMENT
Article continues below this ad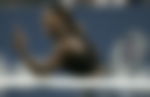 "I'm very angry and bitter right now. I felt cheated. Shall I go on? I just feel robbed," a composed Williams said, laughing a bit. "At first, I thought it was another Wimbledon conspiracy."
"I'd prefer she not umpire at my court anymore," Serena Williams said. "She's obviously anti-Serena."
ADVERTISEMENT
Article continues below this ad
Serena Williams even called the umpire Anti-Serena. That's where the problems for her in terms of public perception would compound. Do you think Serena Williams is treated unfairly during her matches?