"I Know Valorant F**s Your Aim"- Fortnite Pro Clix Rages at Bugha for Throwing
Published 02/27/2021, 12:27 PM EST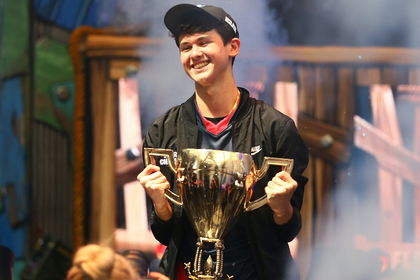 ---
---
The competitive scene in Fortnite currently comprises some of the most skilled Esports athletes in the world. While Benjyfishy, MrSavage and Andilex have made a name for themselves in the European region, others like Bugha and Clix have replicated such achievements in North America.
ADVERTISEMENT
Article continues below this ad
Bugha usually plays competitive tournaments and scrims with NRG eSports' Clix, and FaZe Clan's Bizzle. It comes as no surprise that this trio has been really consistent and is always a favorite to win the top prizes.
Having said that, even the best players in the world make mistakes sometimes. The winner of the inaugural Fortnite World Cup, Bugha, is no exception, as he recently failed to clutch a Victory Royale.
ADVERTISEMENT
Article continues below this ad
Is Valorant affecting Bugha's Fortnite skills?
Alongside being a professional player, Bugha also creates content for his millions of followers across Twitch and YouTube. Naturally, he refrains from restricting himself to just Fortnite, and actively plays other games like Valorant for entertainment. It helps him in not only avoiding a repetitive routine that only revolves around Fortnite, but in creating content for a larger audience.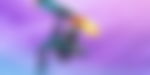 Owing to his vast experience in the field, Bugha currently boasts some of the fastest reflexes in the gaming community. As a result, his aim in Valorant is still better than many players who play the game for hours daily.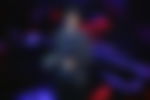 However, it seems like playing a lot of Valorant has severely impacted Bugha's Fortnite skills. Both the games run on entirely different mechanics and striking a balance between the two has certainly been an arduous task for the pro.
Fans around the world know Clix for his short temper. True to his nature, Clix bashed Bugha as soon as the latter choked an easy win while playing Fortnite.
"How do you throw that hard? I know Valorant f**s your aim but what the f**k was that? It's so annoying," said Clix.
He further added, "Do that in grands and see what happens Bugha. I swear to god."
Instead of aggravating the matter, Bugha quickly admitted his fault, and even promised to quit Valorant as soon as possible.
ADVERTISEMENT
Article continues below this ad
Daily Clips Central covered the aforementioned verbal battle between Clix and Bugha.
Considering the anger of his teammates and the ongoing FNCS, it is safe to assume that Bugha won't be playing Valorant in the near future.
ADVERTISEMENT
Article continues below this ad