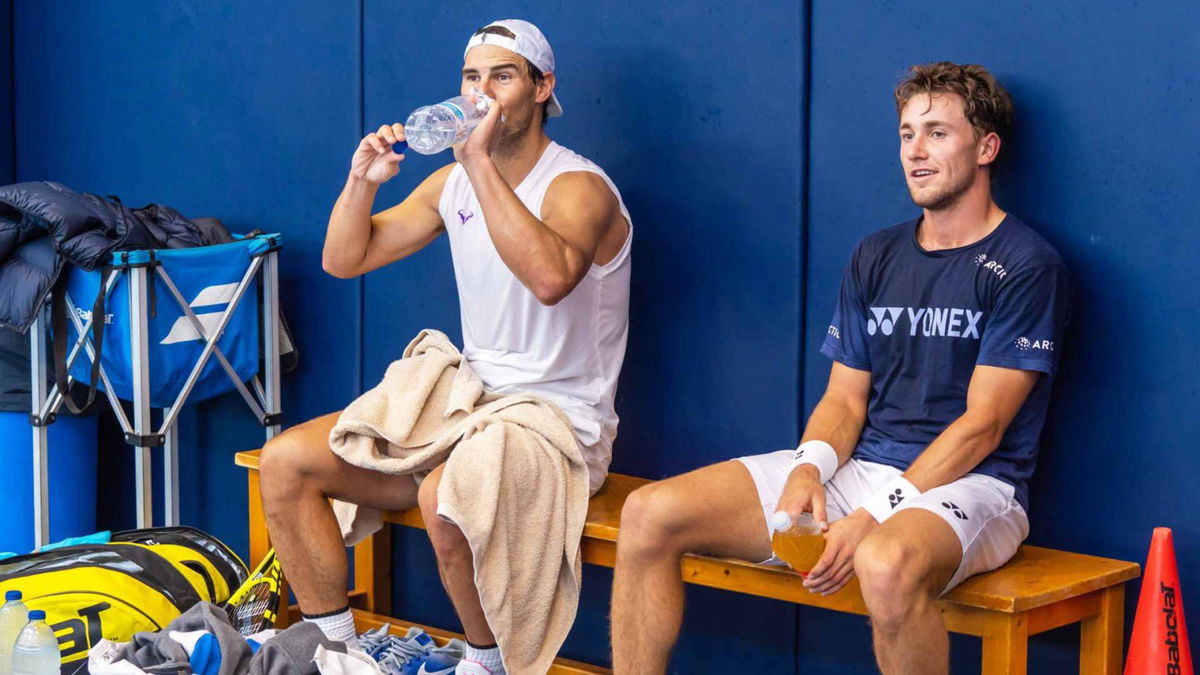 Rafael Nadal may have 19 Grand Slam titles to his name but it is his resilience and hard work which inspires millions including next-gen star Casper Ruud. The Norwegian partially credits Nadal for his rapid rise on the professional tour.
Ruud arrived in Mallorca around 18 months ago in order to train at the Rafa Nadal Academy. The 21-year-old was ranked 143 in the world but currently sits at No. 36 in the ATP rankings. It is evident that moving to Spain certainly helped Ruud to climb up the ATP rankings.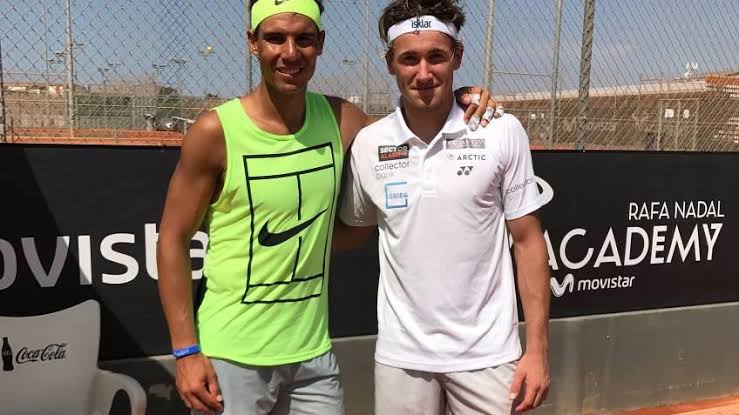 "I'm looking at the stuff that like with Rafa": Casper Ruud
Ruud always had a role model to look up to in his father Christian Ruud, who has been the second-highest ranked Norwegian player. However, the youngster also looks up to Nadal and how he carries himself on the court.
Casper hopes that people call him humble and a good fighter like Nadal. He aims to take the best from Rafael Nadal, Roger Federer, and Novak Djokovic into his 'own game'.
"I look up to Rafa a lot and people know him as very humble and a good fighter. Of course, I'm not trying to be just like him, but I'm looking at the stuff that I like with Rafa, I'm looking at the stuff that I like with Federer or Djokovic and of course, I'm trying to bring that into my own game," he told ATP uncovered.
Also Read: "What Rafa Means to the Sports World" – David Ferrer Pays Heartfelt Tribute to Rafael Nadal
Ruud saw a great opportunity to train at Nadal's academy in order to boost his game and the results are clear for the next-gen star. He has practiced with Nadal several times, which motivated him to elevate his game. Moreover, Nadal's former coach and uncle Toni Nadal comes to practice and push him more. Ruud is certainly focussed on continuing to improve, and not looking back.
Varun Khanna
MBA tech grad.| Sports enthusiast| Writer by passion