"I Looked Puny" – Roger Federer
Published 02/21/2020, 5:34 PM EST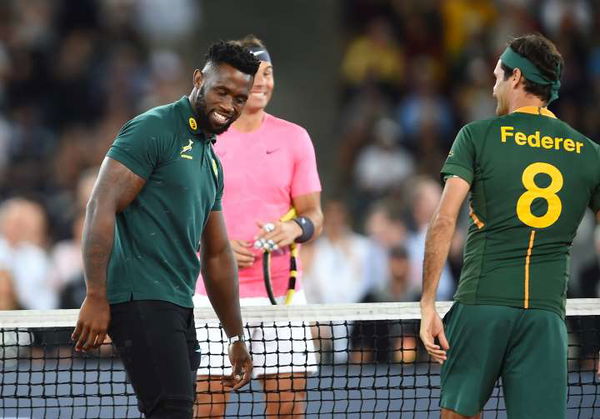 ---
---
Roger Federer has a connection with the African continent, and particularly with South Africa. That connection turned into even more of a bond this summer. In an interview with L'illustré magazine, Federer shared many things South African, even his favorite national sports teams.
ADVERTISEMENT
Article continues below this ad
Roger Federer's take on South Africa
The Roger Federer Foundation's 'Match in Africa' charity event in the summer was a massive hit. An initiative that is ongoing for many years now, Africa hosted the 'Match for Africa' for the first time this year. The match was played in the Cape Town Stadium, and raised a significant amount in the range of $3.5 million.
ADVERTISEMENT
Article continues below this ad
The likes of Rafael Nadal, Bill Gates and comedian Trevor Noah joined him for the event.
For Roger Federer this was more than just a charity event, or a charity match. It was his opportunity to reconnect with his maternal roots in South Africa. He confessed to getting emotional when his mother arrived there too.
Federer is a big sports nut. Apart from tennis, he has a heavy interest in other sports. Soccer, basketball, cricket, rugby, you name it and he loves it. Naturally, he keeps an eye on the national teams of South Africa now too.
The interview with L'illustré is quite intriguing. Among many other things, it explores Roger's view and perception of the country. One question put to him was what people should know about South Africa in terms of sports.
"Rugby, of course! Cricket too, frankly, but rugby inspires me more. I was very pleased, during this event, to meet Siya Kolisi, the captain of the Springboks(national rugby team) national team. I also know, through the World Sports Awards, some members of the world champion team in 2007: Bryan Habana and Percy Montgomery. As well as the Randt bone rugby legend. I am very impressed with their physical condition."
ADVERTISEMENT
Article continues below this ad
Yes, they also asked him if all these players were even more athletic than Roger Federer himself.
"Are you kidding! During the Match in Africa, we took a selfie, Rafa Nadal, Siya Kolisi and me. In comparison, I looked puny."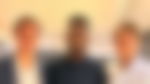 ADVERTISEMENT
Article continues below this ad
Well he may be puny in build, but once he gets on the tennis courts, he is simply a giant.