"I Never Asked To Be A Fighter"- A Look Back At Mark Hunt KOs – The King Of Walk-Offs
Published 04/11/2020, 7:42 AM EDT
By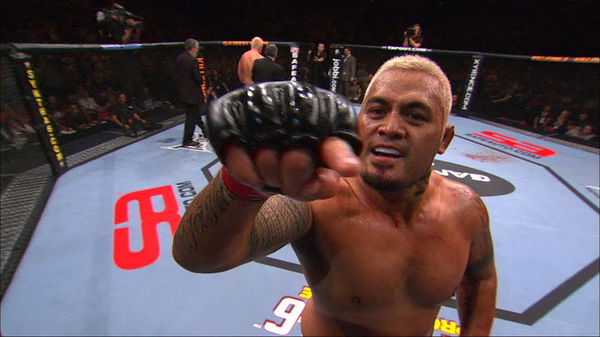 Mark Hunt fought in the heavyweight division of the UFC. Here's a throwback to his illustrious career, his achievements and accolades.
ADVERTISEMENT
Article continues below this ad
Mark Hunt, a native of New Zealand, began his career in Mixed Martial Arts in the early 2000s. He made his professional MMA debut in 2004 with little ground training. His debut match was up against Hidehiko Yoshida, which he lost in the first round. But after this, Hunt established himself as a dominant force in Pride with stand out wins against veterans like Wanderlei Silva, Mirko "Cro Cop" Filipovic, and Tsuyoshi Kohsaka.
In 2010, he made the switch to UFC. He signed to the heavyweight division and announced his arrival with a hat-trick of wins. He secured this 3 match win streak over the likes of Chris "The Crowbar" Tuchscherer, Ben Rothwell and Cheick Kongo. Hunt by now had made his mark in the UFC!
ADVERTISEMENT
Article continues below this ad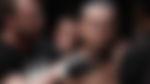 Hunt had exploded onto the scene. He never thought he'd be a professional fighter, and never had hopes of going pro. He said, "This sure sounds funny, but I never asked to be a fighter. Never even had a notion of being a fighter, let alone a top-end fighter. And here I am! I am one of those persons who's taken opportunities that I've had in my life and turn them from a negative to a positive."
Mark Hunt Vs Fabricio Werdum
ADVERTISEMENT
Article continues below this ad
With all this said, Mark Hunt was involved in some career-defining fights. And one of those comes against Fabricio Werdum.
Mark Hunt took on Werdum in November 2014. He entered this match on short notice as a replacement to champion Cain Velasquez. The UFC interim title was now up for grabs. Hunt put on an incredible fight in the first round. He dropped Werdum and even took him down once. He also started the second round with the upper hand. But out of nowhere, Werdum landed a flying knee that dropped the Super Samoan. Werdum capitalized on the opportunity and forced a stoppage to become the interim champion.
This was one of the few times that someone knocked out the otherwise granite-chinned Mark Hunt. His final fight in the UFC was against Justin Willis at UFC Fight Night 142. Hunt lost this one via unanimous decision. He then left the UFC as his contract expired and continued his fighting career with other organizations.
ADVERTISEMENT
Article continues below this ad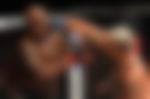 Mark Hunt will forever be known for his powerful and technical striking skills. His signature KO walk off will forever be etched in our memory. His solid chin, which could eat punches without a flinch, will never be forgotten. Mark Hunt left the UFC with an overall record of 13-14-1.