'I Probably Won't Get it': Stephen Curry Believes He Deserves to be the MVP This Season
Published 04/22/2021, 2:31 AM EDT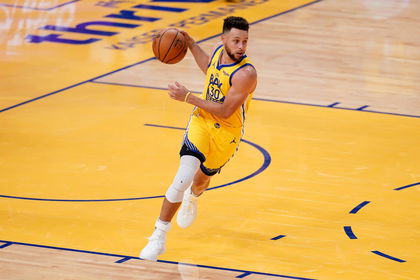 ---
---
Stephen Curry has been on fire recently. The former NBA champion has been playing arguably the best basketball of his career in recent weeks.
ADVERTISEMENT
Article continues below this ad
Curry's numbers this month are absolutely ridiculous. And while the Warriors haven't been up to their best, Curry has been carrying the team on his back. Through his performances, Curry has earned MVP considerations. And he believes that he should get the accolade.
Stephen Curry believes he should be MVP
ADVERTISEMENT
Article continues below this ad
Golden State Warriors' Stephen Curry spoke to Rex Chapman for his show recently. Chapman simply asked Curry whether he believes he should win the MVP. Curry gave a simple yet meaningful response, saying that he deserves the MVP but probably won't win it. "I mean, I gotta be, I probably won't get it, but whatever…I like to be dramatic sometimes, so I'm just setting the table."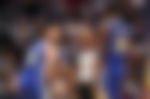 Curry seems confident in his merit but not of his chances of winning. Despite Curry's brilliant performances, the Golden State Warriors have been struggling this year.
Currently, the Warriors are just at .500, having won only half their games. Curry's chances would be a lot better if the Warriors were in a confirmed playoff spot. But Steph cannot be expected to do everything for his team.
Curry doing everything in his power for the Warriors
Perhaps what makes Curry's run right now even more impressive is that he doesn't have Klay Thompson alongside him. In Curry's previous two MVP seasons, he had Klay Thompson in the team to bolster the scoring.
This is why, the Warriors were so successful, which boosted Curry's case for MVP in those years. This year, Curry has no one to carry the team alongside him.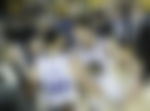 Despite Klay's absence, Curry has been playing at a phenomenal level. Currently, Curry is averaging 31 points, 6 assists, and 5 rebounds.
ADVERTISEMENT
Article continues below this ad
These numbers are better than his 2016 unanimous MVP year. Furthermore, this month, Curry has averaged 40 points, with 7 three-pointers a game.
Curry is having his best season in terms of attacking numbers. But the Warriors are still struggling for a playoff spot.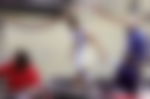 ADVERTISEMENT
Article continues below this ad
Can the Golden State Warriors reach a playoff position this year? Curry will have to play even better in order to secure a top-six seed for the Dubs. But if Curry continues playing the way he does, the Warriors will feel confident about their chances in the play-in tournament