"I Stop Him in 3": Conor McGregor Gets Warned by Kamaru Usman
Published 01/12/2020, 3:39 PM EST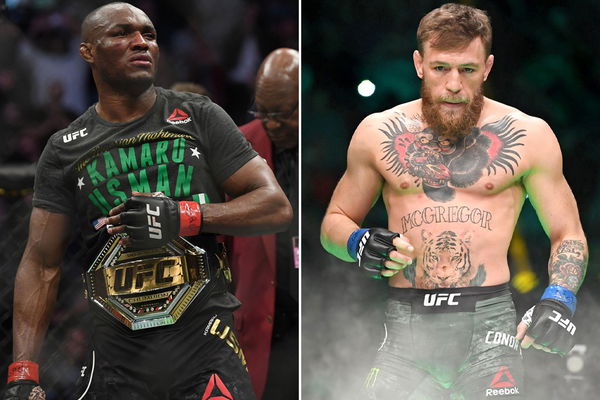 ---
---
Conor McGregor takes on Donald Cerrone in the main event of UFC 246. This fight will mark the first fight of Conor since his loss to Khabib Nurmagomedov back in UFC 229. Unlike his other fights, Conor has not done a lot of media interviews for this fight. 
ADVERTISEMENT
Article continues below this ad
The most notable interview of Conor till now would be the one done by the MacLife. And in that interview, Conor outlined his plans for 2020 including some potential opponents. And UFC welterweight champion, Kamaru Usman was one of them. 
Conor fights Cowboy at welterweight, which does open up an opportunity for Conor to challenge the champion at 170 if he wins. Though Conor might have to win a few more fights at 170 to establish himself as a strong contender, the welterweight title fight seems to be on the table of Conor McGregor. And it will be a huge fight for Kamaru Usman too. However, Usma does not really consider Conor a threat to his throne.
ADVERTISEMENT
Article continues below this ad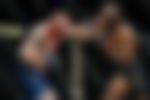 Kamaru Usman on Potential Fight with Conor McGregor
Recently when asked to predict a fight between him and Conor, Usman responded with a 3rd round stoppage prediction. 
"I stop him in 3. I will let it go to 3 but then I stop him. They see the way that I fight from fight to fight and they think that they can measure me based on that. I bring something different to each and every fight. I fight each and every fight the way I want to fight. "
Kamaru Usman is coming off from a win against Colby Covington. Though the outcome of the fight was not surprising the way Usman approached the fight was. Usman decided to trade strikes with Covington instead of taking the fight to the ground. However, that should not give his future opponents a false assurance that Usman is going to come in with the same approach. Explaining that Usman said:
ADVERTISEMENT
Article continues below this ad
"If I want to stand and bang with somebody I am gonna stand and bang with them. If I want to take them down and just absolutely ruin their day, I absolutely can. Don't go thinking because you saw me do something with one guy I am gonna do that with you. If I am gonna stand bang and knock you out I can do that. But if I want you to take you down and beat your face in until you quit I can do that too."
Read: Conor McGregor vs Donald Cerrone Predictions by UFC fighters
Conor McGregor is a phenomenal fighter and he has achieved some incredible things inside the octagon. However, him fighting for the welterweight title and that too against someone like Kamaru Usman would be a nightmare matchup for him. Though Conor's ground game is not bad it's nowhere near the level of Kamaru Usman. 
ADVERTISEMENT
Article continues below this ad
Conor does have the advantage in striking. But can he beat someone as good as Usman with his striking alone? That apart, the weight differences have to be considered too. Conor is just above 160 lbs for his fight against Donald Cerrone. Overall Conor does not seem a favorite going into the fight. 
Read: Conor McGregor to come underweight for the fight against Donald Cerrone
Enjoyed reading this article? Download our exclusive app to get 24x7 coverage, latest memes and social media banter. Click here to download.