"I Threw it Away": Roger Federer Disappointed After Loss Against Stefanos Tsitsipas
Published 11/16/2019, 1:07 PM EST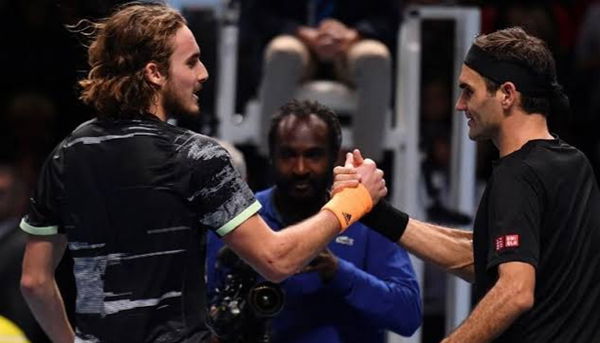 ---
---
Stefanos Tsitsipas continues his dream run at the ATP World Tour Finals 2019 after defeating six-time champion Roger Federer in straight sets 6-3, 6-4 in the semifinals to advance to the title match on his debut at the year-end event in London.
ADVERTISEMENT
Article continues below this ad
The 21-year-old denied 11 out of 12 breakpoints to Roger Federer in the course of two sets and held his nerves at the crucial moments of the match. Tsitsipas further took the advantage of the Swiss maestro's inability to convert 11 breakpoints in the match as he clinches his second victory over the 20-time Grand Slam champion, leveling his head-to-head against Federer to 2-2.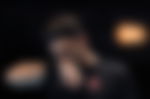 ADVERTISEMENT
Article continues below this ad
The Basel native also admitted that Stefanos Tsitsipas was better than him as he also praised the Greek of keeping his head, leaving him frustrated as he 'tried everything'.
"He's tough as nails. I'm frustrated I didn't play better. He was better than me today. It's the year-end, it's over now, I can't make it better. I tried everything I could, to be honest," Roger Federer said in the post-match press conference.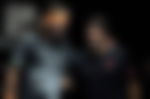 He further added: "I actually felt I was hitting the ball okay in the beginning, to be honest. If you take those two smashes away, actually things are okay. I know now you say, like, Yeah, well, but you missed those two smashes. But they are not forehands and backhands and serves."
Roger Federer explained that he was hitting the forehands, backhands and serves well till the start of the second set but he failed to grab an opportunity to get a lead and once again threw away his chances to get back into the match.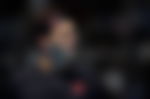 "I was actually doing that part okay, I thought, for the first whatever, 10 games, but then again, you know, to be broken 2-Love in the second set with I think no first serves made and stuff like that, and then when you do have the chance to finally get into the lead in the second set, you know, to throw it away again however I did it, it was just frustrating," he noted.
"Well, I think I have to credit him for pushing me to not playing at the level I was hoping to today," Federer added.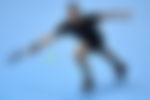 ADVERTISEMENT
Article continues below this ad
On the other hand, Stefanos Tsitsipas was absolutely thrilled by his performance in the final week of the ATP Tour at the O2 Arena. It is a 'dream come true' for the World No.6 to reach the title match at the ATP Finals.
"We have different styles, but we all come in different shapes and sizes. It's nice to see single backhands alive, there is so much to learn from Roger," Stefanos Tsitsipas said in the post-match on-court interview.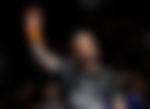 ADVERTISEMENT
Article continues below this ad
He concluded: "I wished one day I could face him (Federer), today I'm living the dream, I remember being one of these kids watching the event. I could never picture myself standing here, dreams do come true!"
Tsitsipas will now face the winner of the second semifinal match between Dominic Thiem and Alexander Zverev in Sunday's final.