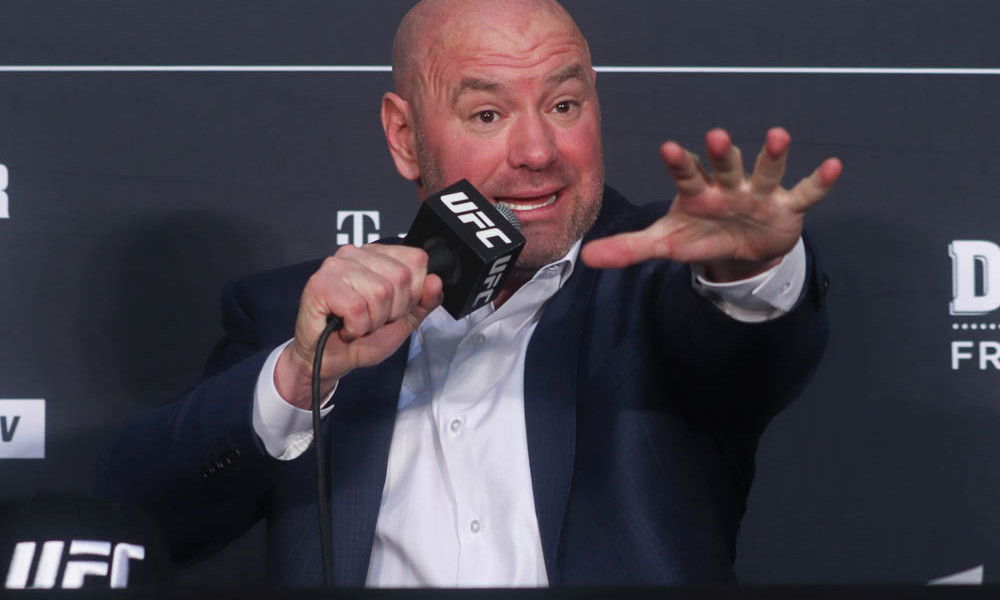 Dana White and Dustin Poirier don't seem to be on the same page. The pair had different narratives as to why the fight against Tony Ferguson is not taking place. Tony Ferguson and Dustin Poirier were scheduled to fight at UFC 254, on fight island. Now, however, it seems as though the fight will not take place. 
The fight between Dustin and Tony was slated to be the co-main event at UFC 254. Unfortunately, Dustin recently revealed to Ariel Helwani, from ESPN, that his fight with Tony was off. "I just need to be compensated if they want this fight, simple as that" he went on to add "I'm a prizefighter and the prize needs to be right."
Following this admission, it was clear that the fight was off. Dana White went on to add that the fight is 'unsalvageable' and that he was looking for a new opponent for Ferguson.
"Here's Lookin' At You Kid" Pay the man @danawhite @ufc Love ya'll but let's give the Hardcore & Casual fans what they deserve, a good fight Sir ⚔️🕶 -CSO- 🇺🇸🏆🇲🇽 @DustinPoirier #ufc254 pic.twitter.com/uVwwZIUtSd

— Tony Ferguson (@TonyFergusonXT) September 14, 2020
Tony took to Twitter a few days back in support of Dustin Poirier. His tweet requested Dana and the UFC to 'pay the man.' Ferguson also went on to add, "Let's give the hardcore and casual fans what they deserve, a good fight, sir."
Poirier replied saying, "Violence!!! Let's go Tony!!"
It seems as though both men want this fight.
Dana White dismisses Dustin Poirier's claims
Following Dana White's contender series, Dana opened up on the whole situation.
"No I told you we got a fight, Tony has not accepted the fight yet but I don't see Tony not accepting a fight."
"Listen, I like Dustin. I'm not going to sit up here and say anything negative about Dustin. He's a great kid. You know I don't know if it was he didn't want to fight in Abu Dhabi or what his deal was, he didn't want to fight."
Dana then went on to add, "There are a lot of different ways to turn down a fight, negotiating yourself out of one is one of the days to do it."
Dana White feels @DustinPoirier didn't want to fight @TonyFergusonXT.

"There's a lot of different ways to turn down a fight. Negotiating yourself out of one is one of the ways you can do it."

Full interview: https://t.co/CjOKWjxcO6 pic.twitter.com/mJVIwFSCPm

— MMA Junkie (@MMAjunkie) September 16, 2020
Do you think the Diamond negotiated his way out of the fight against Tony?
Continue the conversation on the app, join other MMA fans on MMA Fans App