I was Eating Top Ramen: Tony Hawk Opens up on the Lowest Point of his Career
Published 12/27/2021, 11:10 AM EST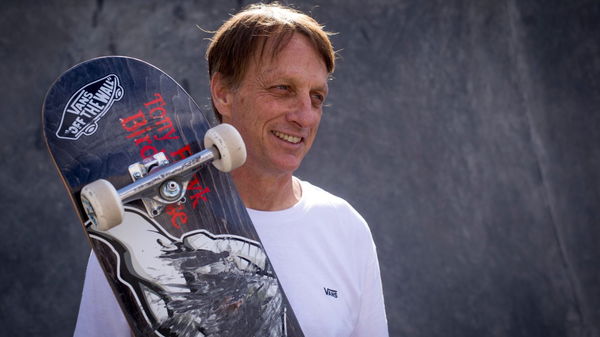 ---
---
Popularly known as Birdman, Tony Hawk is not just a skateboarding enthusiast, but also a business tycoon. The athlete has also shown interest in video games and successfully launched a series of the same. Although Hawk retired in 2003, he still stands out as one of the most influential skateboarders of all time.
ADVERTISEMENT
Article continues below this ad
Hawk has made his way up to being a wealthy and successful skateboarder now, but had his own share of struggles along the way. There were times when he lived off Top Ramen noodles and his salaries were cut by half.
ADVERTISEMENT
Article continues below this ad
Recently, Hawk spoke about these tough times which he considers to be the lowest point in his career.
Tony Hawk felt like he was treated like a bastard 
To reach the peak, constant motivation and willingness to fight all the obstacles are necessary. Tony Hawk is the perfect example of this statement.
Soon after he gained popularity and recognition for his talent, the skateboarder faced a financial set back. It has had a huge effect on his lifestyle since then. There was a time when his then-wife started earning more than him and he had to do exhibitions in amusement park parking lots.
"I think that the lowest point in that time for me was agreeing to do exhibitions in amusement park parking lots for $100 a day, staying there for five days to do that," said Hawk.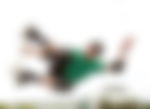 The skateboarder had to do whatever he could, just to collect money for paying bills. It wasn't something he enjoyed, rather he was treated in a wrong way.
"I mean that was literally just to pay the bills. The ramp was not amazing.  We were treated like sort of the bastard children of the amusement park," he added.
This was one of the hardest times in Hawk's life. His salaries were also being cut in half and it really was difficult to survive for the skateboarder.
How did Hawk handle the drop-off?
The drop-off in the skating world affected Hawk mercilessly. The skateboarder was 21 years old back then and had just started a family. Despite the tricky situation, the athlete tried to hold on to skateboarding and still make a living out of it.
"I really pulled back on all expenses and was eating I was eating top ramen and Taco Bell and peanut butter like sandwiches for good two years," said Hawk.
ADVERTISEMENT
Article continues below this ad
The pro skater even had to sell his house at a loss, and move into his original complex. At that time, pro skaters were also not earning much, and their salaries were also suffering cuts.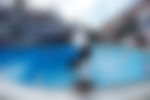 "When I was about uh 22 years old 21 every year my salary was being come half pretty much cut in half yeah and in terms of board royalties or team salaries and things like that."
ADVERTISEMENT
Article continues below this ad
To go through the changes, the skateboarder made several sacrifices from all aspects. Over the years, the skater has put in an immense amount of hard work to get where he is today.