"I Was Home-Schooled"- Simone Biles Details How She Didn't Get to Hang Out With Her Friends
Published 07/15/2021, 1:50 PM EDT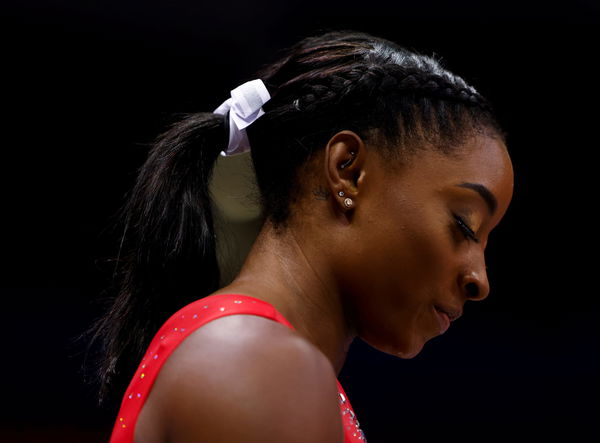 ---
---
Gymnastics is one of the most physically demanding sports. The peak years for a gymnast comes in their teens and hence they would have to sacrifice a lot from their teenage years for practice and participating in events. Even Simone Biles had to leave a few of the comforts to become the best gymnast ever.
ADVERTISEMENT
Article continues below this ad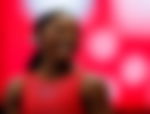 Biles revealed that she was home-schooled and never really had the experience of going to a public school. It is to be remembered that at the age of 16, Biles won gold at World Championships in 2013. Since then she has traveled across the globe and at the age of 19, she became an Olympic champion.
ADVERTISEMENT
Article continues below this ad
"In that aspect going to public school, hanging out with friends going to school dances. I was homeschooled I really didn't get to do any of that. But I also feel like the end of the day I got to travel and represent the country so I really don't think I've missed out on too much." Biles said.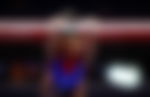 Simone Biles on gymnastics taking a toll on her body
However, as gymnastics is heavy on the body at a young age, it is tiresome. Biles is feeling the effects of the sport as she is cramping regularly at the age of 24. It is hard to extend a gymnast's career beyond the age of 25 as the sport begins early.
ADVERTISEMENT
Article continues below this ad
"It hurts. Today I was on floor and I was doing triple doubles, and even when I punch hard, that hurts my body. I'm doing the correct punch, but it just hurts. I didn't land short. I didn't land funky, I just do hard skills, and that just hurts. It sucks when you reach your peak at 23, 24, you know? Because it's all downhill from there. That's a big task. Making sure it goes up from there," Biles earlier lamented.
Anyway, Biles is trying to remove the notion around gymnastics careers ending quickly. If she could again dominate Tokyo Olympics 2020 as she did in Rio, then she will stamp her authority. Given the gulf between Biles and the chasing pack, Biles is a clear favorite in all the categories in which she will perform.
ADVERTISEMENT
Article continues below this ad