"I Was Lucky Enough To Be Approached By Patrick Mouratoglou" – Stefanos Tsitsipas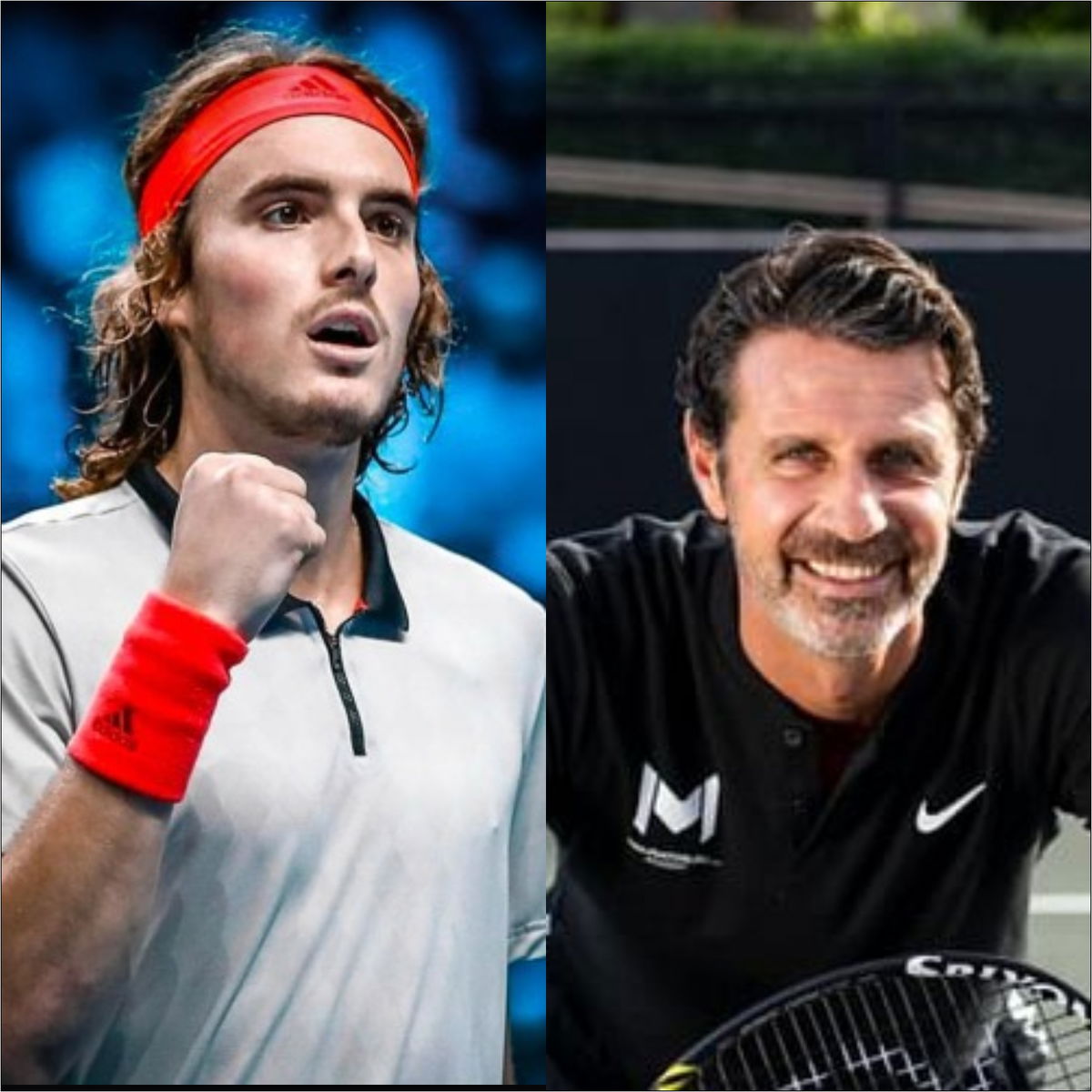 Stefanos Tsitsipas is one of the very few players who have achieved immense fame in their early twenties. However, age was not the only impediment for the 21-year-old. He was growing up in a country like Greece which did not have a very great tennis culture.
Despite that, he received the guiding arm of a coach who saw the talent in him at an extremely young age. We are talking about the iconic French coach Patrick Mouratoglou. A man who has curated talents like Markos Baghdatis and Serena Williams, Patrick was a blessing for young Stefanos.
In fact, the story of their union is almost like a fairy tale. Patrick discovered Tsistsipas via Youtube and was immediately impressed. He invited the young Greek to train in his top-level Mouratoglou Tennis Academy. The rest, as they say, is history. In a recent interview with Filipino magazine Tiebreaker Times, Tsitsipas opened up on the influence of Patrick Mouratoglou in his career.
Know More – Stefanos Tsitsipas Compares His Influence To Manny Pacquiao
What did Stefanos Tsitsipas say? 
Stefanos is eternally grateful to Patrick for being such an illuminating influence-
"I was lucky enough to be approached by Patrick Moratoglou when I was fourteen to fifteen years old. I think most of my success has come from being part of the Moratoglou Tennis Academy. It has helped me so much growing as a tennis player and seeing tennis with another perspective. It's really difficult to go up to professional tennis and stay in Greece." 
Know More  – Naomi Osaka Has A Cheeky Reply To Stefanos Tsitsipas' Tweet
Tsitsipas revealed that the struggles of being a tennis player in Greece are real. In fact, he believes that it way more difficult for someone from the country to actually make a name for themselves in tennis-
"It can be achieved, it can be possible, but it could be two to three times more difficult for someone to develop and pursue a career living in Greece."
Stefanos definitely deserves praise for punching above his weight. He is a special player for overcoming all the adversities and making it to the top. The future only looks bright for the young player.