"I Was Sometimes Too Hard" – Toni Nadal Opens Up on Putting Pressure on Rafael Nadal
Published 03/17/2020, 8:57 AM CDT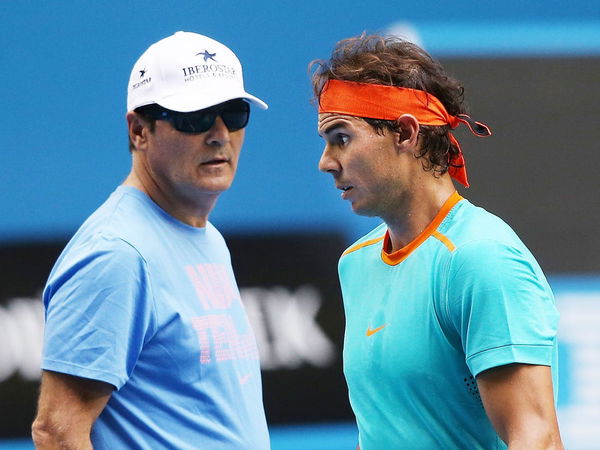 ---
---
Rafael Nadal is one of the biggest, and most popular names to have ever taken to a tennis court. Just as popular is his long-time mentor and former coach, Toni, who also happens to be Rafa's uncle. Toni Nadal expressed his thoughts recently on their highly successful partnership.
ADVERTISEMENT
Article continues below this ad
Nadal is already one of the most successful players in tennis, and he still has years to go before hanging up his racket. What is more interesting than his achievements is the process that went into it.
Looking at one of Rafa's two biggest rivals in Roger Federer, there is a stark difference between the two. If Nadal is the product of acquiring new skills, adaptation, and hard work, Federer seems more of a natural talent if there ever was one.
ADVERTISEMENT
Article continues below this ad
Not to say Federer does not work hard; you don't win 20 Grand Slam titles and stay on top of the game well after the age of 35 unless you work hard.
How Rafael Nadal rose to the top
One thing is for sure, the Spaniard has worked tremendously hard over the years to get to where he is now- in a position to challenge most records held by Federer.
His uncle, Toni, has played a significant role in developing Rafa as a kid and then fine-tuning his game as the years went by.
Toni had his say on the matter last week.
"I think the best thing I did with Rafa was the demand I put on him. He was a guy I always asked to do his best, be it in a European Championship or in daily training. It was more difficult for him to train with me than to win a tournament. That great daily requirement has allowed him to develop his potential to the maximum."
Uncle Toni pushed Rafa to his absolute limits in training itself. So, when he stepped out on the courts, he was already at his intense best. This has been quite a distinguishing aspect of his game- he plays every point as his last.
"I was difficult for him and I must admit that I was sometimes too hard. My methods were always aimed at asking him a little more, to make him feel the pressure and maximum demand."
ADVERTISEMENT
Article continues below this ad
There is no doubting how well Toni's mentoring worked out for Rafael. When Toni stepped down as his coach in 2017, the pair had managed an awesome tally of titles.
Apart from the 14 Grand Slams, he also had countless other elite titles and achievements to his name.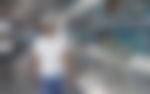 ADVERTISEMENT
Article continues below this ad
As Toni stepped away, Rafa's good friend and former World No. 1 Carlos Moya took over the reins. Uncle Toni now mentors young players in Rafa's tennis academy, while also dabbling in other matters.