It is hard to imagine Roger Federer as anything but the elegant tennis player. To think the maestro was once a kid, still grasping the mechanics of tennis, is almost unimaginable to me.
And yet, he was once a kid, running around in school, just like me. Maybe he was just as excellent a student then, as the sportsman he is now?
What can you say about Roger Federer that has not already been said? The man has conquered, more or less, everything there is to conquer in the world of tennis. The plethora of titles he has to his name is just staggering.
Roger Federer the student
With 20 Grand Slam titles, 28 ATP Masters 1000 titles and a record 6 ATP Tour Final titles in his grand total of 103 ATP titles, anyone would be left salivating at Federer's illustrious career.
Let's not forget an Olympic Gold in men's doubles and a silver in men's singles tennis. If that wasn't enough, he also has a Davis Cup title with Switzerland from back in 2014.
I get tired just listing his titles. There is not much left that Roger hasn't won, and yet, he is far from done.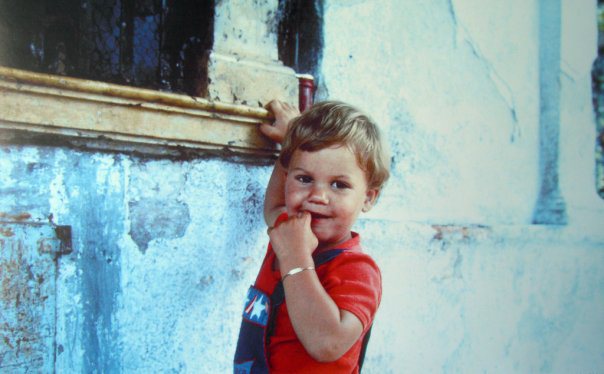 Federer loves sports in general. Ask him about his favorite sport(yes, apart from tennis), and he will probably list all of them. Maybe a few you don't even know.
But soccer was one sport that he loved just as much as tennis. And from what I hear, he was quite the player too.
He played soccer until the age of 12, when he had to choose between that and tennis. I don't need to tell you what he chose, right?
But that is Roger the athlete. What about Roger the school kid? Was he just as brilliant a student too? In an interview with L'Illustré magazine, he talked about being a student.
"Average, I would say. But, frankly, I have always tried hard. Sometimes I was tired of sitting around listening. So the teacher had to use his best motivational tips to keep me up to date."
Average? Perhaps even I have a chance at being a tennis professional. I see some similarities here.
Asked if he liked school, he said.
"To tell the truth, yes, even if I was happy to get out of it to go to tennis. But I was fortunate to always have good teachers."
Oh well, this is where our similarities end. Guess I better stick to writing about tennis.