"I Was Upset": Matteo Berrettini Reveals an Awful Experience at US Open 2020
Recently, Matteo Berrettini played Andrey Rublev in the US Open round of 16. He started off well by winning the first set, but unfortunately, the Russian came back and won the next three. Right after the match ended, something had upset the young Italian. The Italian has just revealed what that was.
In the post-match interview, Berrettini talked about what had taken place after the match. Apparently, a Rublev fan had shouted something that really annoyed him, and the Italian has revealed what that was.
"I don't know. There was a guy that was supporting, cheering for Andrey. He was acting fine for all the match. At the end of the match I don't know why he said 'forza'. There wasn't any need to do that, to say that, because I didn't say anything during the match. Me and Andrey are actually on really good terms.
"I didn't like that I lost, so I was upset also for my loss. I just ask him why he said that in Italian. There was no need to fight, anything. Nothing. I was upset for that."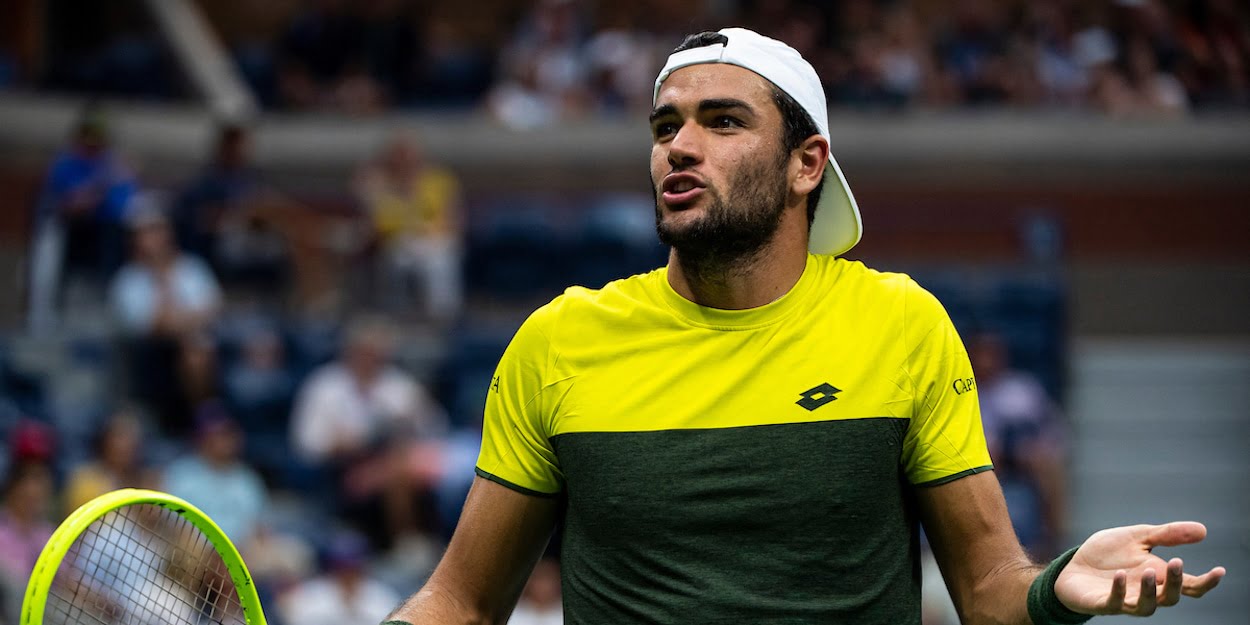 Matteo Berrettini At US Open
The comment obviously annoyed Berrettini. Also, the loss must have hurt a lot more, especially since he had done so well at the previous edition of the event.
Last year, the Italian played some magnificent tennis and ended up making it to the semi-finals. Sadly, he lost there to an in-form Rafael Nadal, but it was a great performance nevertheless.
This year, he hasn't even made it to the quarter-finals, which is definitely hurting him. However, he can now start practicing and training for the upcoming clay-court events. The main draw of 2020 Roland Garros will begin on September 27.
Read More – "He Himself Knew It Was Wrong" – Former Coach on Novak Djokovic's Disqualification From US Open 2020