"I Will Never Kill Myself" – Conor McGregor Posts a Strong Message on Social Media
Published 09/15/2020, 2:51 PM EDT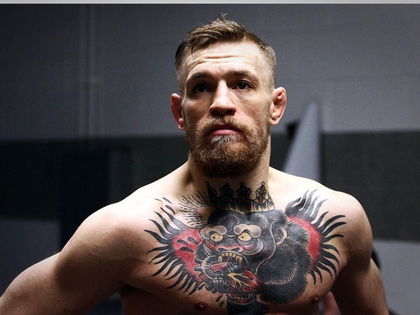 ---
---
Conor McGregor has been in the news for not so good reasons lately. Recently, he was arrested for indecent exposure. Although he was released shortly, it was still big news for all his fans. "The Notorious" has now released a long statement sending a loud message to all his detractors.
ADVERTISEMENT
Article continues below this ad
The news of Conor McGregor's arrest in Corsica spread like a wildfire. He was in the city to take part in a charity race. However, the news of the arrest overshadowed Conor's goodwill. The drama didn't end there.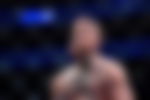 ADVERTISEMENT
Article continues below this ad
McGregor then replied to a comment on Twitter that led to concerns about his mental health. He employed a strong use of words when he said, "He couldn't go on like this." Although he deleted the tweet soon after, anyone who followed him must have wondered if everything is all right for the former UFC double champ.
McGregor has answered all these concerns and vowed to not fall prey to the circumstances.
Conor McGregor takes to his private Facebook page to address all the allegations
"Mystic Mac" posted a lengthy message on his Facebook page, which was obtained via Harry Williams of the Irish MMA outlet SevereMMA.
"I will never kill myself no matter how many wish for it," McGregor wrote (transcript via MiddleEasy.com). "Try set me up all yous f**king want over and over and over the truth will always set me free! Be it baby father claims, rape, indecent exposure, bulls**t WhatsApp group s**t. You f**king name it. Never will I fold!….."
ADVERTISEMENT
Article continues below this ad
McGregor showed a deep faith in DNA and CCTV. Moreover, he refused to pay a dime to anyone who wishes to leverage his name and fame against him. He also made sure that his message reaches out to everyone in the past who has ever levied a false allegation against him.
ADVERTISEMENT
Article continues below this ad
Audie Attar, the manager of Conor McGregor, has already issued a stern warning, adding that the Irishman isn't a target for an easy path to a headline or a payday. It seems McGregor has had enough of being on the receiving end of allegations that he feels aren't true. The lawful procedure will hopefully expose the truth. Meanwhile, McGregor has made sure that his voice is loud and clear.