"I Will Show You How to Fight"- Conor McGregor Hits Out at Kamaru Usman
Published 01/13/2020, 4:35 PM EST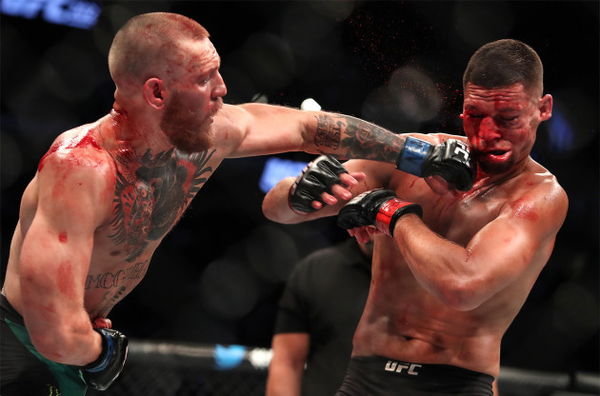 ---
---
Conor McGregor makes his much-anticipated octagon return in UFC 246 against Donald Cerrone. Though Conor has a very tough and experienced opponent in his hands ahead of him there is already a ton of speculations surrounding who he would fight next after UFC 246. And there are some intriguing options ahead of Conor if he gets past Cerrone.
ADVERTISEMENT
Article continues below this ad
Dana White has already confirmed that Conor will fight for the lightweight title if he wins against Cerrone. That apart, the BMF title fight against Jorge Masvidal is also on the table. However, there is one fight that will allow Conor McGregor to make history again. And that is the welterweight title fight against Kamaru Usman.
Read: "I have learned some valuable lessons: Conor McGregor
ADVERTISEMENT
Article continues below this ad
Conor McGregor Makes Fun of Fighting Style of Kamaru Usman
In his recent interview on MacLife, Conor McGregor showed interest in challenging Kamaru Usman for the welterweight title. Usman responded to the call out of Conor saying that it would be a terrible mismatch if he ever fights Conor McGregor. Usman replied:
"More power to him, anything is possible. A fight is a fight, anything can happen. But just being real, that's a tremendous mismatch. I think I would hurt him really, really bad."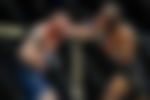 ADVERTISEMENT
Article continues below this ad
Usman also predicted that he would stop Conor in round 3. He also made it clear that just because he traded strikes with Colby Covington it does not mean that he will follow the same gameplan against his next opponents. Now we have a reply from Conor on this topic who fires back at Usman in a recent interview with Ariel Helwani.
When Ariel asked Conor about Usman saying he would end his career, Conor criticized the fighting style of Usman by saying:
"How? By holding my f—ing leg? Come on, man. This is not how to fight. I'll show you how to fight. The people know what's a scrap and what's not a scrap. And that method of fighting is not. Although the last one [Usman vs. Colby Covington] was a good fight, they both stood, and they had their moments. But you know what way you're trying to fight me."
ADVERTISEMENT
Article continues below this ad
 Read: "I Have Made Mistakes: Conor McGregor on quitting alcohol