I would not have played on if Sears had deteriorated – Murray
Published 01/25/2016, 8:52 AM EST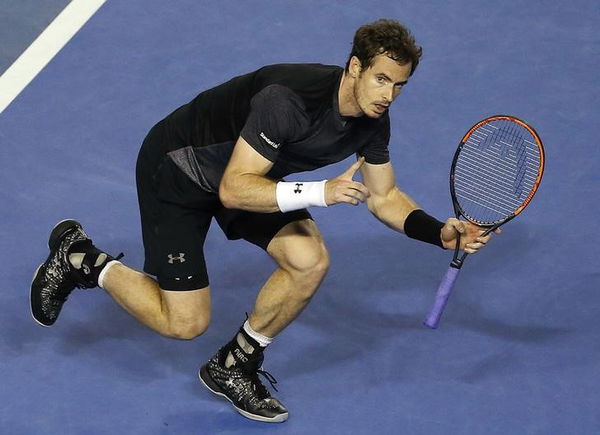 ---
---
MELBOURNE (Reuters) – Andy Murray would not have continued playing at the Australian Open if his father-in-law's health had deteriorated following his collapse at Rod Laver Arena, the world number two said on Monday.
ADVERTISEMENT
Article continues below this ad
Nigel Sears, who is the coach of Ana Ivanovic, fell ill during the Serb's third-round match against Madison Keys on Saturday and was taken to hospital.
He was discharged on Sunday and cleared to return to Britain.
ADVERTISEMENT
Article continues below this ad
Murray, who was playing his own third-round match on the adjacent Margaret Court Arena, was oblivious to Sears's collapse until afterwards and rushed straight to hospital following his victory.
The 28-year-old Briton plans to leave Melbourne if his pregnant wife Kim goes into labour early and he said after his fourth-round win over Bernard Tomic on Monday that the same would have applied if Sears's condition had worsened.
"Obviously it depended on Nigel's health," Murray said. "If the news was not positive, then, no, there was absolutely no chance I would have kept playing."
Murray returned to Melbourne Park on Sunday to resume practice having spent a few hours with Sears. The incident had shaken him up, he said, but he was now pleased the 58-year-old was on his way home.
"It was a tough few days. Certainly wasn't straightforward," he said. "Just glad that he's on his way home now and can be back with his family."
Murray said he felt "drained" on Monday after expecting to find some sanctuary on the court, the incident had still affected him throughout the match against Tomic.
ADVERTISEMENT
Article continues below this ad
Several times he was talking to, and chastising, himself for the way he was playing, which used a lot of energy and he found himself going through a roller coaster of emotions.
"Certainly I was trying to just concentrate on the match when I was out there, but it's been a hard, hard few days," he said.
"I just can't believe something like that happened. It's …very, very scary."
ADVERTISEMENT
Article continues below this ad
(Editing by Ed Osmond)