IAAF head Coe seeks doping answers from Russia
Published 11/09/2015, 1:45 PM EST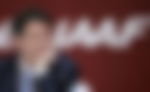 ---
---
By Mitch Phillips
ADVERTISEMENT
Article continues below this ad
LONDON (Reuters) – Sebastian Coe, the head of world athletics, said he had given the Russian athletics federation until the end of the week to respond to a report into alleged widespread doping in the country that could lead to their suspension from the Olympic Games.
The independent commission of the World Anti-Doping Agency (WADA) on Monday recommended banning Russia from the sport as a result of its systematic doping culture that "prevented or diminished the possibility of an effective anti-doping programme".
ADVERTISEMENT
Article continues below this ad
"I will seek an explanation for the allegations and the (IAAF) Council will then make a judgement," Coe told journalists.
The IAAF Council has the power to act on the recommendations and ban Russia from sanctioned events, including next year's Olympic Games in Rio de Janeiro and the 2017 world championships in London.
"The commission's report is alarming," added Coe, who said the scope and depth of its revelations was beyond anything he had expected.
"We have received it only today and are still absorbing it," he said of the 320-page report which was also critical of the IAAF and said it had more to say in the future about the governing body's failures.
"We will investigate and if we find failures in our governance we will act," added Coe, who took over as president in August following the retirement of Lamine Diack, who was last week arrested in connection with doping cover-ups.
"Dick Pound (report author and former head of WADA) said in the report that this was not IAAF policy but rogue individuals who have inserted themselves into the organisation.
"If there are issues we have to absorb then we will but the report did also say that this is not limited to track and field and not limited to one country."
ADVERTISEMENT
Article continues below this ad
On Sunday, Coe told Reuters that his instinct was against banning Russia but on Monday he said the scale of the doping regime exposed by the report meant that the IAAF Council should consider the recommendation for such a ban.
Pound agreed with the suggestion that the Russian situation amounted to "state-sponsored doping" but Coe declined to compare it with the Stasi-backed regime that turned East Germany into a sporting superpower in the 1970s and 80s.
"I'm not benchmarking this against anything," said the double Olympic 1500 champion who won the first of his titles at the 1980 Games in Moscow.
ADVERTISEMENT
Article continues below this ad
(Editing by Clare Fallon)