IAAF suspension an option, says WADA commissioner
Published 11/16/2015, 1:19 AM EST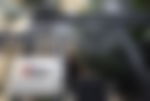 ---
---
SYDNEY (Reuters) – The International Association of Athletics Federations (IAAF) could face recommendations that include suspension from the Olympics when the second part of the World Anti-Doping Agency's (WADA) report is released, according to one of the doping body's independent commissioners.
ADVERTISEMENT
Article continues below this ad
Any decision to suspend the IAAF from the Games would need to be made by the International Olympic Committee (IOC).
The IAAF is reeling from the aftermath of a major doping scandal that has led to Russia's provisional suspension from all competition following a WADA report that uncovered evidence of state-controlled doping in the country.
ADVERTISEMENT
Article continues below this ad
IAAF president Sebastian Coe has conceded there are "unlikely to be many tomorrows for athletics" and WADA commissioner Richard McLaren did not rule out a provisional suspension for the world governing body of track and field.
"That might well be some recommendations that come forward when we do the second phase of our report," McLaren told Australia's ABC radio when asked if the IAAF could face a possible suspension from next year's Rio Games.
"We had to withold some information relating to the international athletics federation because of the possibility that if we disclosed it it would jeopardise ongoing criminal enquiries that are being conducted by the French police.
"We really haven't reported on the IAAF so we haven't made the recommendations, we haven't even revealed our findings in relation to the IAAF because of the ongoing sensitivities of the criminal investigation but we will be doing that in the next report.
"I think I need to leave it at that."
In response to McLaren's comments, the IAAF said focus was on making the Russian Athletics Federation (ARAF) "compliant for re-entry into international competition".
ADVERTISEMENT
Article continues below this ad
"Our job right now is to focus on the work that needs to be done to make ARAF compliant with the IAAF and, together with WADA, compliant for re-entry into international competition," an IAAF statement read.
"We will continue to work alongside WADA with whom we developed the Athlete Biological Passport (ABP) to review its processes and, if any failings are found, redress them and we have already begun a root and branch reform programme within the IAAF."
Former IAAF president Lamine Diack is being probed by the French authorities after the 82-year-old Senegalese was alleged to have received more than one million euros ($1.07 million) in bribes in 2011 to cover up positive doping tests of Russian athletes.
ADVERTISEMENT
Article continues below this ad
(Reporting by Amlan Chakraborty in New Delhi; editing by Justin Palmer)