IAAF under fire as more Russian doping allegations surface
Published 01/13/2016, 1:35 AM EST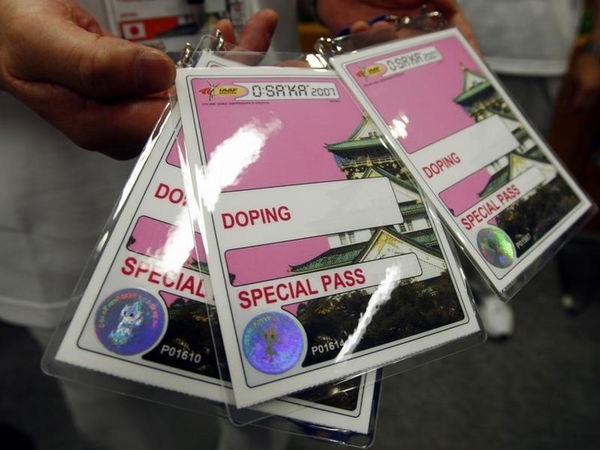 ---
---
LONDON (Reuters) – Athletics' governing body came under renewed fire on Tuesday following disclosures that top officials were aware of a potentially serious doping problem among Russian athletes as far back as 2009.
ADVERTISEMENT
Article continues below this ad
The Associated Press published a copy of a letter from Pierre Weiss, then the general secretary of the International Association of Athletics Federations (IAAF), to Valentin Balakhnichev, the former Russian athletics president who was banned from the sport for life last week.
In the letter, dated October 14, 2009, Weiss described the results of blood tests taken at that year's world championships in Berlin and the world half-marathon championships in Birmingham, England.
ADVERTISEMENT
Article continues below this ad
"Unfortunately I do not have good news regarding the blood parameter levels of the Russian athletes in Berlin. Again they were extremely high, and again much more so than any other country competing," Weiss wrote.
Referring to the blood levels of Russian athletes in Birmingham, Weiss said two athletes "recorded some of the highest values ever seen since the IAAF started testing".
"Not only are these athletes cheating their fellow competitors but at these levels are putting their health and even their own lives in very serious danger."
In response to questions about the AP report, the IAAF told Reuters that the letters did not show any evidence of wrong-doing and that it followed correct procedures in all the cases. It said athletes were investigated and either sanctioned or are involved in a legal process as part of being sanctioned.
Abnormal blood levels are not in themselves enough for an athlete to be punished for an anti-doping offence but are widely held to be an indicator of possible performance-enhancing drug use.
Athletics was plunged into crisis at the end of last year after an initial report by the independent commission of the World Anti-Doping Agency (WADA) detailed systematic, state-sponsored doping and related corruption in Russia.
In the wake of the report, Russian athletes were banned indefinitely by the IAAF.
A WADA spokesman on Wednesday said the suggestions in the AP story, if accurate, were "most concerning".
"If this is new information that WADA's independent commission has not already examined, it will need to be investigated," he said in comments e-mailed to Reuters.
Weiss told Balakhnichev that the results from Berlin strongly suggested "a systematic abuse of blood doping or EPO-related products", the AP said.
He added that if there had been "no start" rules at the world championships for athletes with abnormal blood readings, seven Russian competitors and two gold medallists would have been prevented from competing.
Internal IAAF notes, copies of which were reproduced in the story, also proposed a two-track approach to punishing Russian dopers.
"NO COVER-UP"
One leaked document from 2011 said there would be by-the-book sanctions for the best-known elite athletes likely to win medals at the London Games.
The note also said there would be "rapid and discreet" handling of second-tier cases, working "in close collaboration" with the Russian athletics federation, for less well-known athletes whose sudden and unexplained disappearance from competition would likely pass unnoticed.
ADVERTISEMENT
Article continues below this ad
The IAAF responded to the AP report by saying that every suspicious Athlete Biological Passport (ABP) profile was investigated in full and that nothing was covered-up.
"In 2011, there was a huge influx of suspicious profiles coming through the ABP," the IAAF told Reuters in a statement on Tuesday, adding that as each case can take up to 18 months to process there was a need to expedite those cases which involved potential medal winners ahead of the 2012 Olympic Games.
"No cases were concealed or suppressed, the IAAF simply tackled them in order of importance.
ADVERTISEMENT
Article continues below this ad
"Every athlete was investigated and has either been sanctioned or is currently going through a legal process as part of being sanctioned."
(Reporting by Toby Davis/Mitch Phillips, additional reporting by Gene Cherry; Editing by Nick Mulvenney/Patrick Johnston)