Ian Chappel Compared Cricket Australia Pay Dispute With Donald Trump's Leadership
Published 07/10/2017, 5:24 PM EDT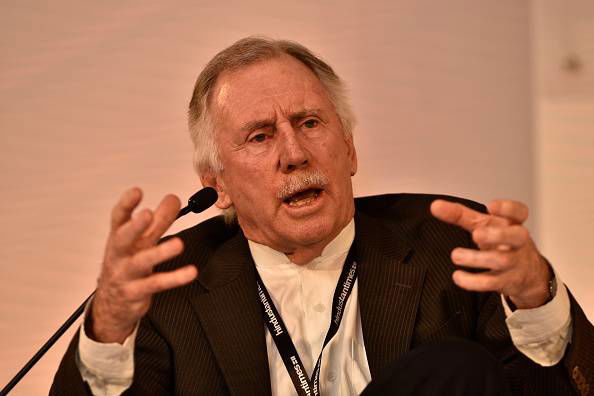 ---
---
Cricket Australia so far has been handling the ongoing pay dispute in an interesting fashion as former Australian great Ian Chappel got to compare this entire seesaw with the leadership style of United States President Donald Trump. Since the Australian players dug into their unemployability after being ruled out of contract from June 30, the said dispute had got into a tricky platform. With such display where players are out of Cricket Australia's payroll, they have been allowed to play for independent leagues and Australia A, on the other hand, boycotted the tour of South Africa.
ADVERTISEMENT
Article continues below this ad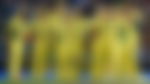 "Firstly, the issue of the amount of money paid to first-class players. CA says it wants to reduce this to overcome the shortfall in funds available to the grassroots level of the game. Its main concern is to stop the good young athletes choosing other sports, attracted by the greater odds of getting a contract and the higher remuneration available," he wrote in an esteemed column.
ADVERTISEMENT
Article continues below this ad
"The CA case doesn't stand close scrutiny. If other sports are more attractive to good young athletes then why would they reduce the money available to Australia's first-class cricketers? Surely the lure of earning a lucrative wage is one way of stemming the flow of good athletes to other sports. Decent sized rookie contracts in particular and worthwhile money for the first-class cricketer, in general, is one way of making the decision for young athletes choosing a career path, more of a level playing field," Chappell added.
Recently, Australia 'A' players put their feet down from their tour to South Africa. "Now that the June 30 deadline for a new MoU has passed and the Australia A's invitation to tour South Africa has been declined by the players, there are three events that could cause a deal to be agreed."
"Firstly, there's the Channel Nine sponsors' lunch on Tuesday in Melbourne. Unlike the recent Sydney event, there will be CA officials in the room and it could be rather uncomfortable for the attending administrators if a deal isn't imminent," he added.
Digging into their imminent tour to India in October, Chappell expressed that it has already fallen into an unlikely category where CA would love aggravating the BCCI through a cancellation stamp on that tour, Hence they are in the rummage of a deal to be in place by then or else the tour is likely to be re-scheduled. "The next period of interest will be the ODI tour to India in October. It's highly unlikely CA will want to aggravate the BCCI by canceling that tour, so look for a deal to be in place by then or else the tour is likely to be re-scheduled," he mentioned.