ICC Champions Trophy Semi Final 2: Defending Champion India Ousts Bangladesh To Meet Pakistan In The Final
Published 06/16/2017, 3:09 AM EDT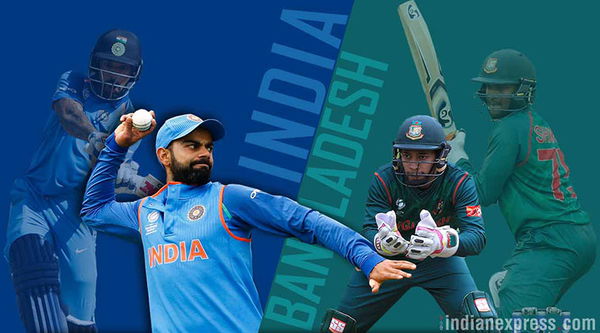 ---
---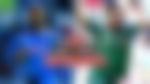 Witnessing the denouement of highly anticipated second semi final of ICC Champions Trophy, the Virat Kohli-led India's dominant walk over the determined Bangladesh seemed to slacken the gusto of cricket. In the penultimate encounter of this champions league India's conquering batting onslaught led by Rohit Sharma and Virat Kohli upstaged all the strategic moves Bangladesh had put forth to tangle them. With the turn of events Rohit's about face to the real tone of batting with his lucrative ton surmounted Bangladesh's ray of survival hope and assured their spot to face their arch rival Pakistan in the stewing final battleship of Champions.
ADVERTISEMENT
Article continues below this ad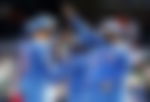 Having sent Bangladesh to bat under the murky sky of Edgebaston, Virat brought forth Bhuvneshwar into attack which paid off when he showed Soumya Sarkar the way back to his pavilion in the first over itself. Failing to get a good opening stand Bangladesh came up with their reliable 1st down which had been uprooted too by Bhuvi. Loosing two crucial wickets in a quick intervals made them rethink their strategical error which had been troubleshooted well by the next experienced arrival, Mushfiqur Rahim. His partnership with solid looking Tamim Iqbal cropped up to be a saviour to Bangladesh's sinking ship. After finding the momentum in the game this duo was turning out to cloud the negative cloak over Indians. But that cloak was unveiled through gambling Kedar Jadhav into the play. Jadhav's first over to Tamim turned the momentum in favour of Indians as his magnificent spinning wrist bowled him out of the ground and provided Indians the much needed breakthrough. Following Iqbal's dismissal, Jadhav in his next spell caused Rahim to go out of his well set tone of batting and led him to gift a easy catch to Virat's safe hands. Along with the downfall of this partnership, the entire Bangladesh batting line up showed their victimised character which consummated their run in the total of 264/7.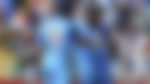 Coming to bat, the successful duo Shikhar Dhawan and Rohit Sharma triggered their domineering mode of batting which made the task more difficult for Mortaza & Co. to find their feet in this match. Dhawan's impeccable batting expedition with minimums and maximums kind of finished the game in the beginning itself but his dismissal ignited the lost hope in Bangladesh dug out. That hope too was put to rest with Virat and Rohit's aggressive transition of game playing mode. Rohit with his century and Virat being unbeaten on his 90's unlocked the core strength in their depth of batting which outshone Bangladesh in the Semis. Hence the final of ICC Champions League 2017 was rolling on cards with two arch rivals India and Pakistan heading to take on each other for the last time in this tournament.